Are you looking for an ultimate guide on how to start a car rental business?
With the right knowledge and preparation, starting a car rental business can be a great way to gain financial success, create your own schedule and make a positive impact in the transportation industry.
In this blog post, we will provide you with all the information necessary to help you get started. From understanding the global car rental market and landscape to creating an effective launch plan, we'll walk through everything it takes to build and run a profitable car rental business.
Ready? Let's hit the road!
Step 1: Decide what type of car rental business you want to start
Taking the leap and starting a car rental business can be an exciting endeavor, but how do you even get started? Before you dive in, it's important to assess what type of business you plan to have. You could invest in a franchise, create your own brand, buy an existing business, or team up with a car dealership. Each option has its benefits and drawbacks, so evaluating which one will best suit your needs is key. With the right strategy and a bit of research, you just might find yourself owning the perfect car rental business! 
Franchise:
If you're looking to start a car rental business, there are many options out there when it comes to franchising other car rental companies. Take Hertz, Thrifty, Enterprise, and Budget, for example – all well-known brands in the industry with decades of success.
With a franchise, you get the added support of a trustworthy brand name, which can sometimes make starting up simpler than going it alone.
Additionally, franchise financing could also help lighten the load in terms of startup costs and cost to entry. Ultimately, franchising comes with its own set of pros and cons each individual must consider before diving into their next venture. Owning a franchise can open the door to immense success, but it also comes with some trade-offs. Are you willing to part ways with autonomy and shell out tens of thousands in an initial fee?
On top of this, accepting franchisor control over business structure and decisions will likely be required – uniformity is key for any chain location!
Dealership:
Trying to start a car rental business can seem like quite a challenge, but one unique option that may be worth considering is entering into an agreement with a car dealership.
With this scenario, customers who bring in their cars for repair are offered rental cars as an alternative while theirs get serviced, and you get to provide them with a service they need. It might seem like there would only be a limited pool of customers to work with the dealership, but that also means you don't need to invest in a massive fleet of rental vehicles right away.
If you're just getting started or prefer something simpler, this could turn out to be the perfect way to get your business off the ground and maximize new customer outreach!
Independent small business:
Starting your own small business is like taking control of your life instead of someone else.
You have the power to make decisions that are best for you and your venture and don't have to answer to anyone else. But with that extra responsibility comes plenty of added work. From acquiring customers, establishing a brand name, and gathering enough capital to support operations, it can feel like an uphill battle competing against established franchise brands.
Nonetheless, in this situation, you get to be the boss and make decisions based on what your small business needs or wants—which results in a pretty empowering feeling!
Existing business:
If you're looking for an opportunity to get into the car rental industry but don't have the time or inclination to start from scratch, buying an existing independent car rental business might be a great option.
Not only will you benefit from having existing structures and processes in place, but there may even be existing customers that you can leverage right away. That said, this is not without its own set of challenges—you'll have to do your research diligently to determine whether the business has built-in success factors such as meeting a market need or relying on relationships with key customers created by previous owners.
All in all, purchasing an independent car rental business offers plenty of potential rewards if you're willing to put in the work up front!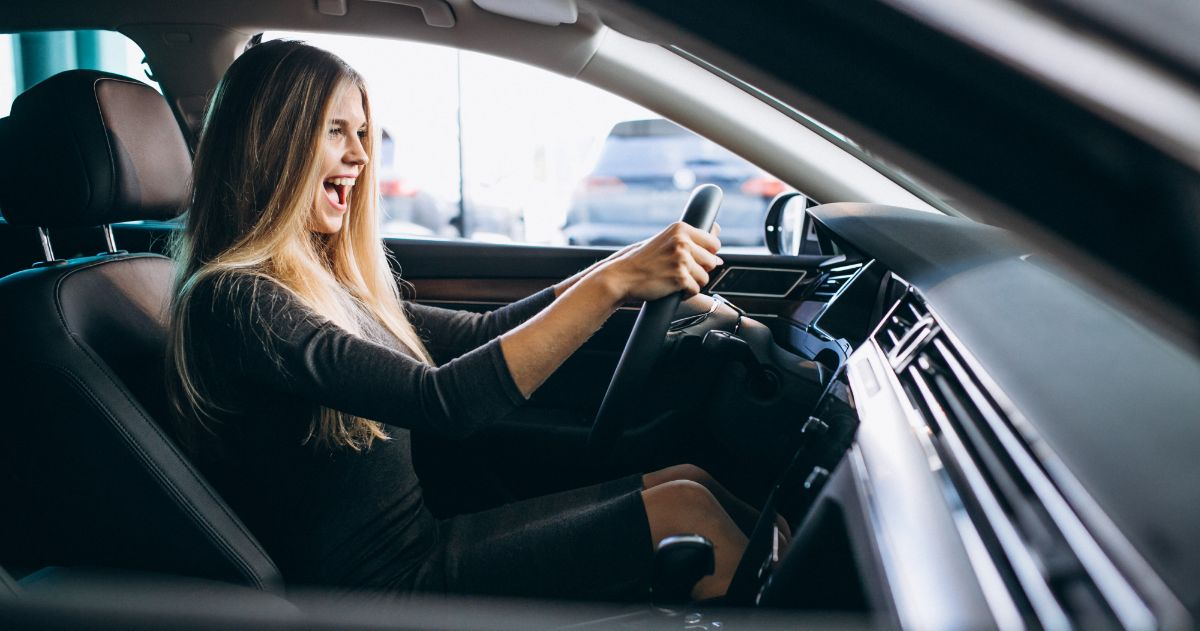 Step 2: Decide Who Your Target Audience Would Be
Starting a car rental business isn't something to take lightly – there are plenty of factors you need to consider!
One of the most important is who your customer base is going to be. Are you catering to tourists, providing loaner cars for a car dealership or mechanic, offering long-term rentals, or maybe helping out business travelers with their short-term needs?
It's crucial to evaluate your location and the surrounding area to find out exactly what the customer needs in order to better inform how you should tailor your business plan, marketing efforts, and more.
Make sure you thoroughly consider all possibilities so that you can get off on the right foot!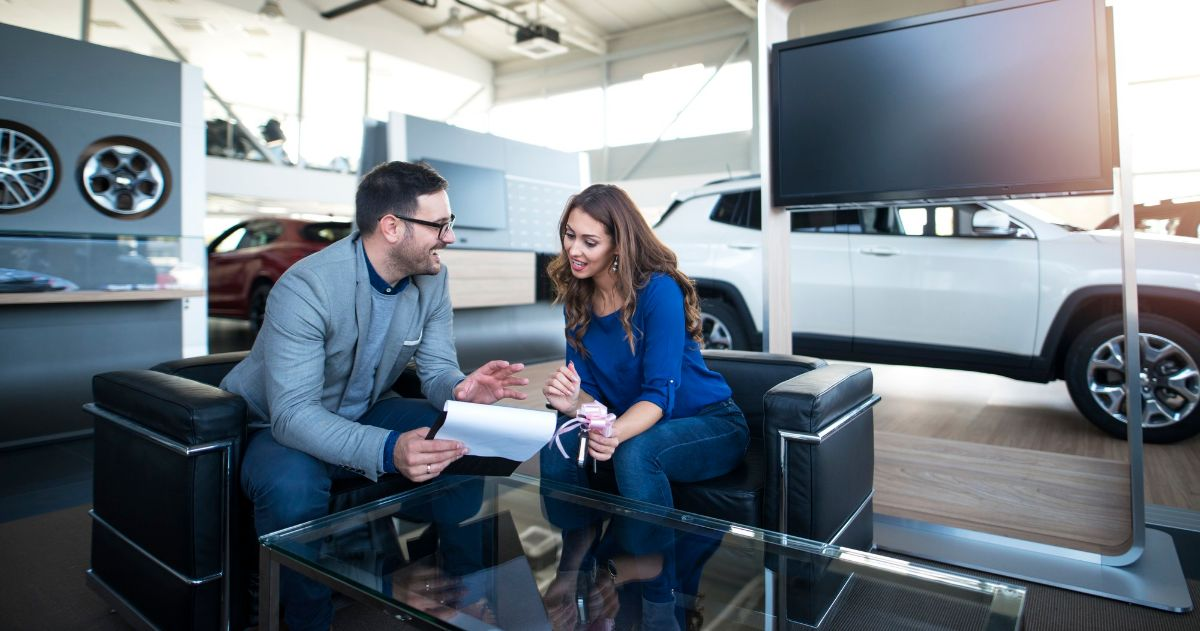 Step 3: Draft a Proper Business Plan
Starting a car rental business can seem daunting but having a solid business plan is the key to success.
When creating your business plan, you'll want to be able to demonstrate how and why your car rental business will succeed. You should provide an overview of how you plan on delivering products, how much it will all cost, how you intend on branding/marketing your vehicle rental business, and what financial projections look like so investors and partners are clear with how the cash flow will be managed.
Taking the time to detail everything in your business plan will help ensure that you have the resources, direction, and support to turn your dreams into a reality!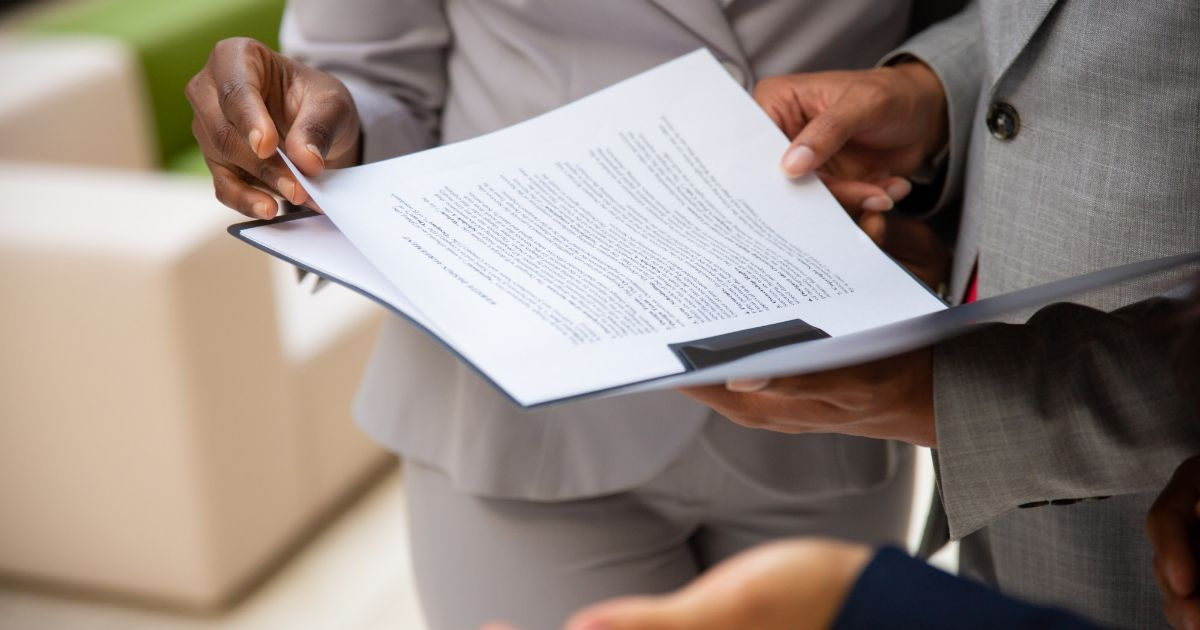 Step 4: Register and License your Business
Registering and licensing your car rental business can be a challenge, but it's always better to make sure you're properly prepared than to get yourself into any kind of trouble.
After all, important safety measures are taken with the vehicles. You should take the time to research the local rules and regulations around business licensing so you stay ahead of the game. Most importantly, make sure all your insurances are in place – from property damage insurance to liability cover – so you don't leave yourself open to expensive court costs down the line.
Finally, check that all legal documents give you recognition as an established business owner; whether this is applying for a tax identification number or making sure your name appears on title deeds wherever necessary!
Although setting things up may seem daunting at first, there are many resources available to help you along – just take your time and make sure everything is done by the book!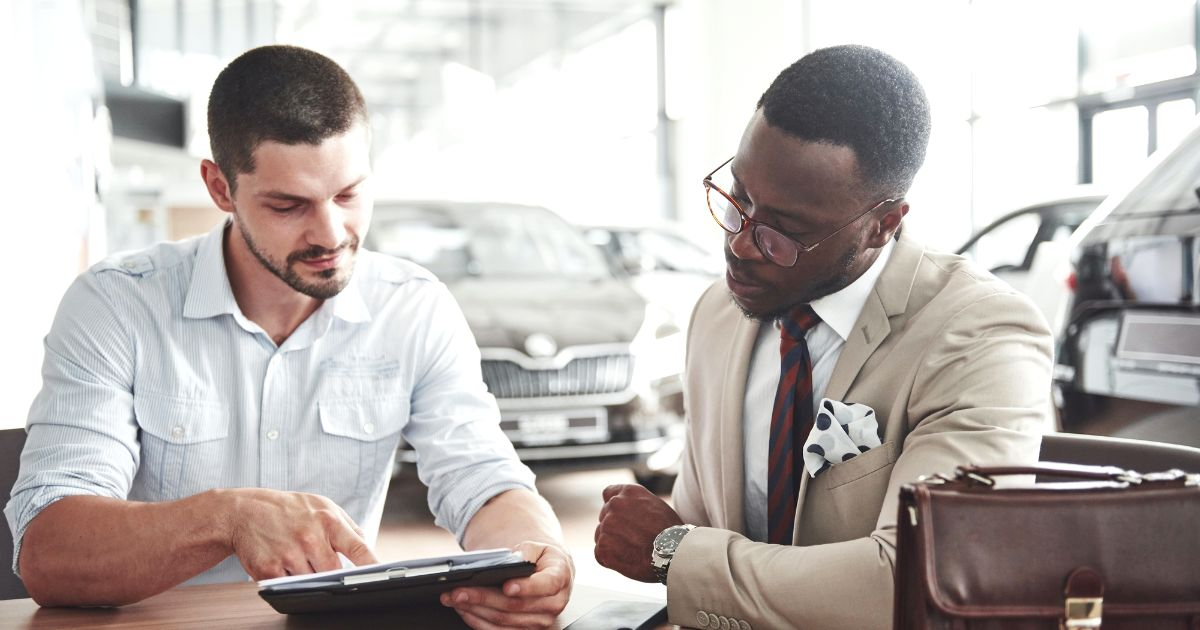 Step 5: Get your Finances in Order
Starting your own car rental business can be a big step, and setting yourself up for success takes careful planning.
You'll want to factor in all the costs that come with setting up shop – from stocking the best vehicles to leasing a prime retail site to hiring reliable staff, you'll need your finances lined up before you even think about entering the world of car rentals.
There's no doubt that these initial investments can take some time and money to put together, but if you have the resources and commitment needed for this type of endeavor, there's no telling where your entrepreneurship could take you!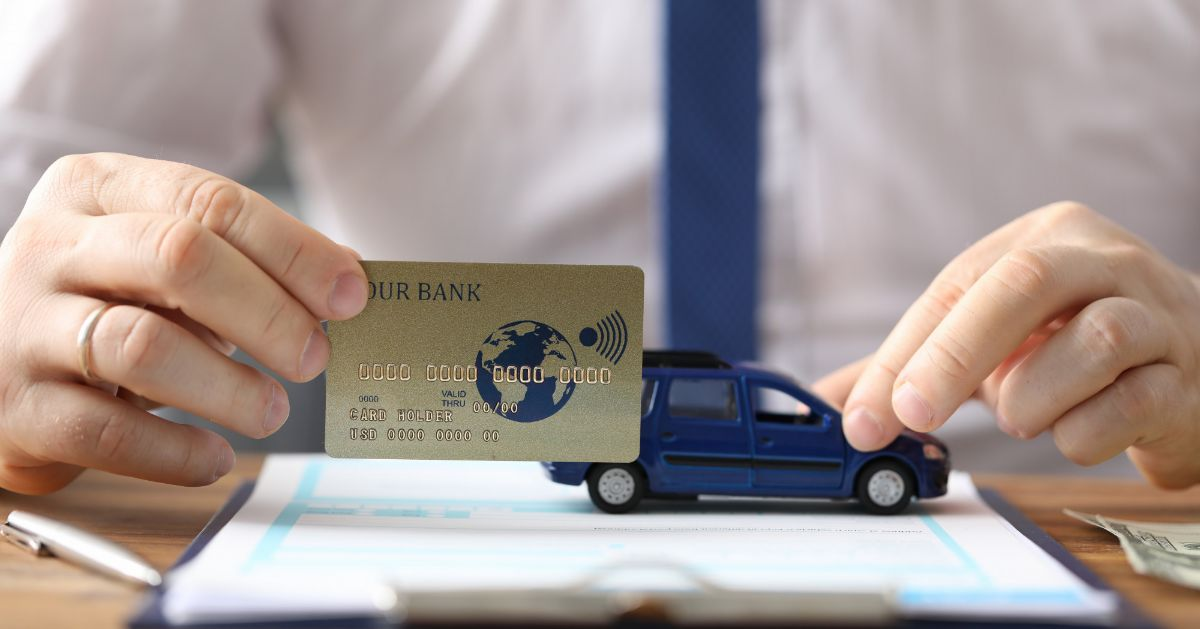 Open a Business Bank Account and Credit Card:
Now that you've decided to take the exciting step of launching your own business, there are certain steps you need to take right away to protect yourself and your assets.
While you may be using your own money initially, it's essential to open a separate business checking account and credit card, so that all business transactions are distinct from your personal finances. Not only will this keep everything organized when tax season comes around, but it will also help insulate your personal assets in case of legal trouble.
Additionally, getting an employer identification number (EIN) is important for setting up business accounts and starting to build credit for when outside funding becomes necessary.
Looking for Outside Funding:
Securing startup funding for your car rental business is an important first step—but why not take it a bit further?
Depending on the size of your venture and the resources you need to hire staff, purchase vehicles, or even expand into new markets, you may want to consider seeking outside funding as well.
Fortunately, there are numerous types of business loans available – term loans to help stretch payments over time, lines of credit when flexibility is key, and equipment financing which is often less difficult to obtain than business auto loan since the bought equipment can serve as its own collateral. No matter what your needs are when it comes to getting funds for your business, it's worth doing some research on the many options out there.
Every loan comes with its own unique features and benefits so make sure you pick one that works best for you!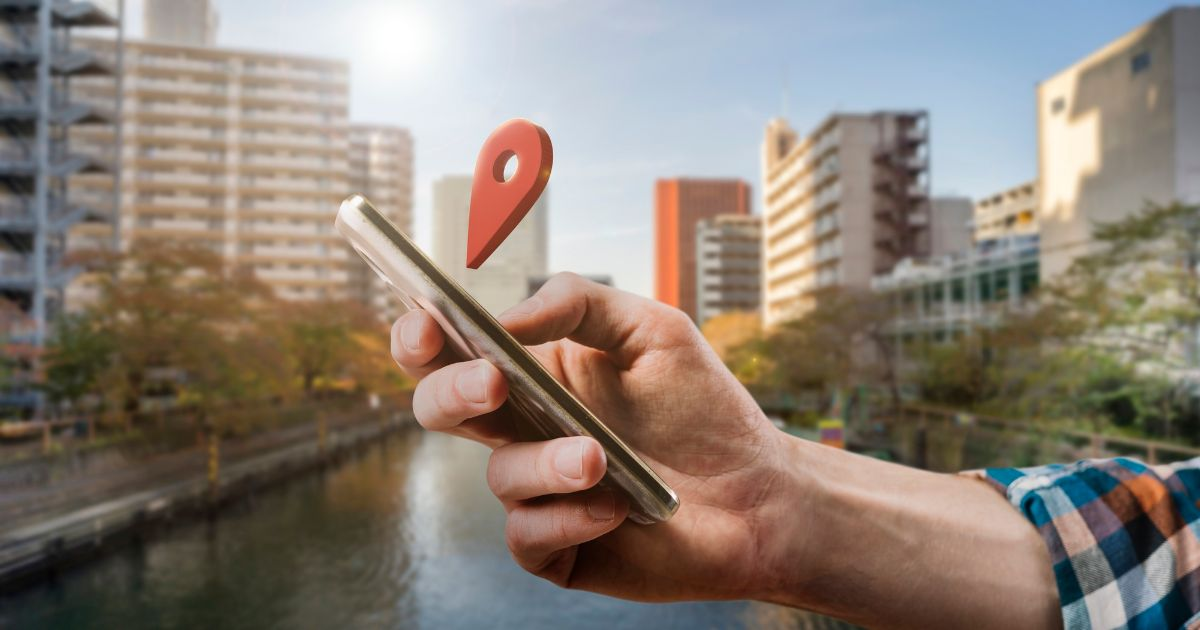 Step 6: Find the Right Location
Ready to start a car rental business? The first step is to get your finances in order, and then you'll need the right space.
You'll want to consider things like how big the property needs to be and how close it needs to be to other businesses or services that potential customers may need. For instance, if your company will be providing car rentals for business travelers, putting yourself near the airport would be key.
Do some research and find the ideal spot for your new business venture!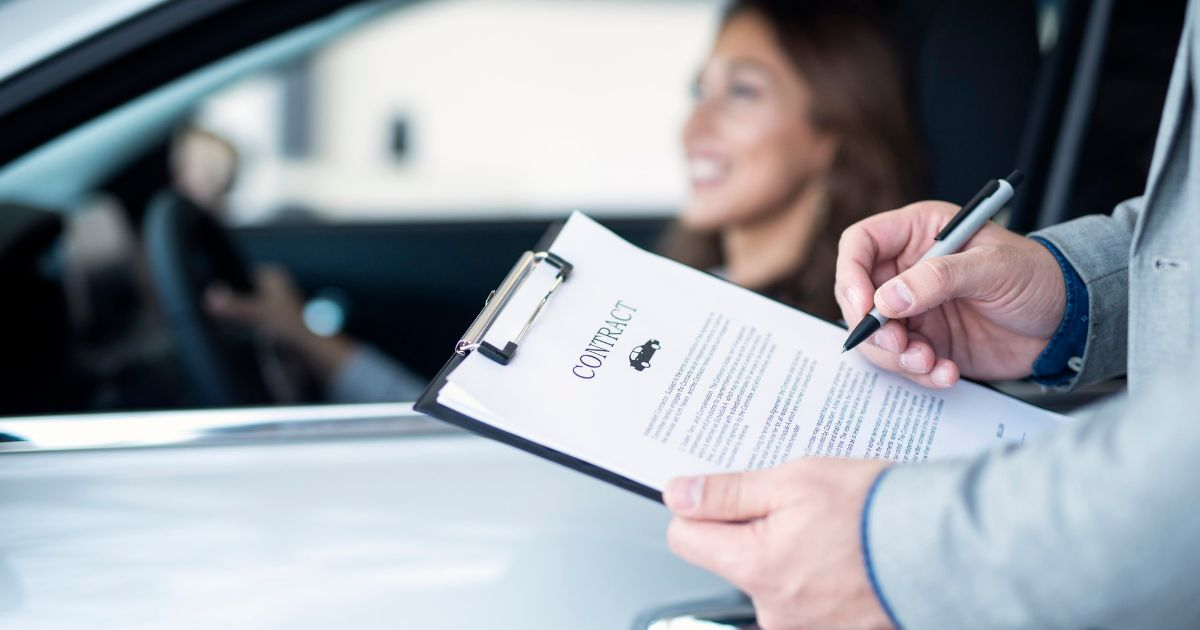 Step 7: Create a Rental Contract
Setting up a car rental business surely comes with loads of exciting new opportunities, but it also brings with it a lot of responsibilities.
One of the most important documents you'll need is a car rental services contract – this essential document outlines the agreement between you and your customer, so it's important to get it right. It goes into detail about liabilities, what happens in case of an accident, and other pertinent points – so to make sure you're properly safeguarded, it's always best practice to have a legal professional who has experience in working with car rental businesses review your agreement before you put it into play.
Don't ever let that necessary protection slip through the cracks!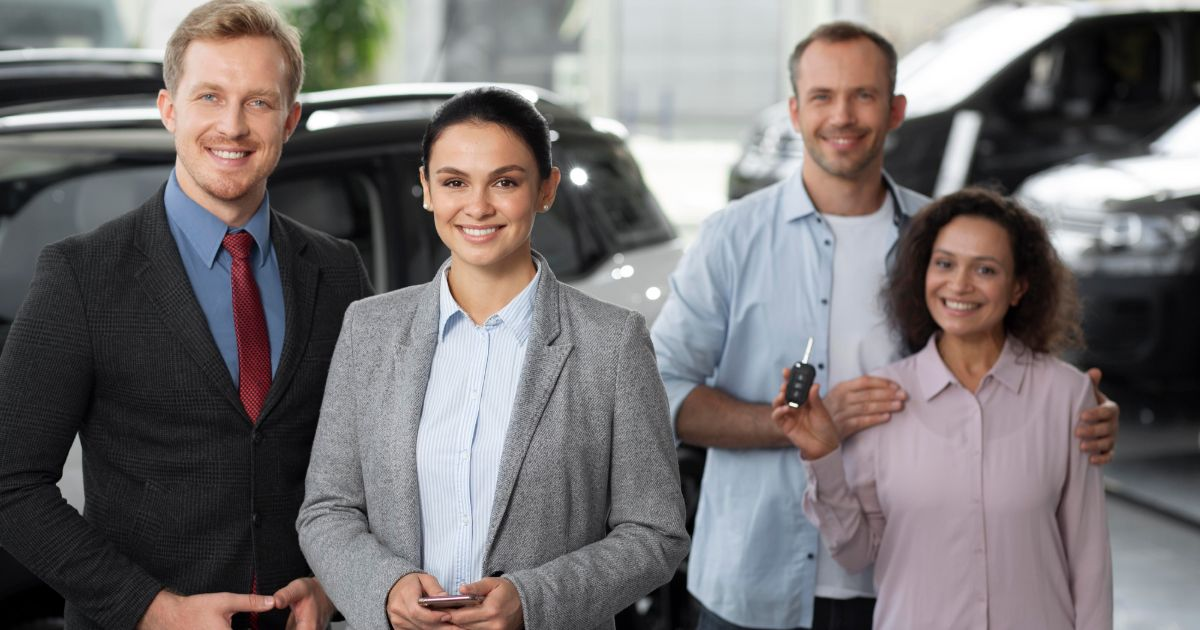 Step 8: Build your Own Operations Team
As a car rental business, your revolving door of customers won't keep spinning without the staff and systems you need to make it all happen. But don't worry, no matter how often tires need to be changed or rental contracts need printing – having the right people does not have to be daunting.
Whether it's hiring a friendly front office coordinator to greet customers, an accountant to handle the books, or experienced mechanics for the fleet, finding quality team members is key.
Plus, working with legal and business professionals to understand employer responsibilities like obtaining workers' compensation and unemployment insurance will ensure you get back on the road in no time.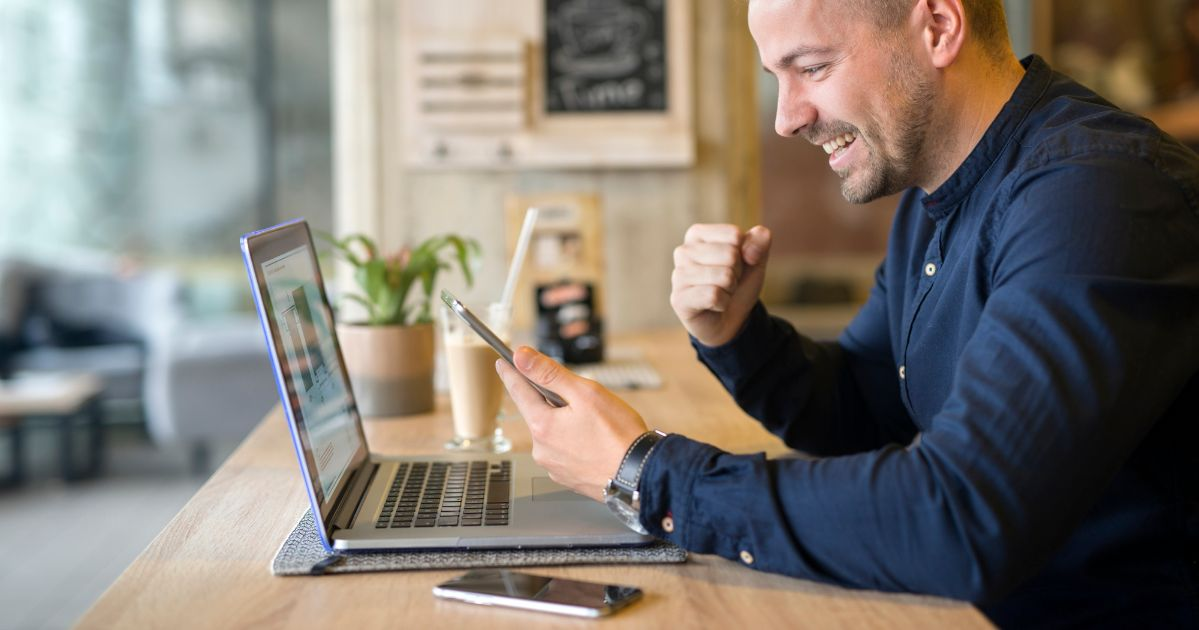 Step 9: Create an Online Presence
Establishing an online presence is a must-do for any business. After all, if no one knows your company exists, you can't expect to have much business!
Beyond setting up your business website, you should also consider creating pages on review sites such as Yelp and Google, as well as social media sites – these are invaluable tools for attracting customers.
Not only will this help get the word out about your own business name and its products/services, but it will also allow customers to easily contact your business for questions and leave reviews for other potential customers to see; plus, it allows you to build brand recognition and build business credit so that when people think of the product or service you offer, they immediately think of Your Company Name. A small tip, you can use Chat GPT to find a good company name for you. Why brainstorm when AI can do it for you?
Getting a strong online presence is essential to the success of any business – start maximizing the online reach now of your business entity!
Leverage Social Media Platforms
Social media has become an invaluable tool for any new business including the car rental business. Through platforms like Facebook and Instagram, you can engage with our audience by sharing captivating visuals of your car rental fleet and promoting special offers. By analyzing social media metrics, you can continuously optimize our strategies to maximize your online presence and drive bookings. Social media has proven to be an essential avenue for us to connect with customers and elevate our car rental business to new heights.
Using Digital Marketing
You can run targeted advertising campaigns to reach potential customers and entice them to book with us.
Collaborate with Car Enthusiasts
Collaborating with car enthusiasts in the travel industry can allow you to expand your reach and build trust among a wider audience.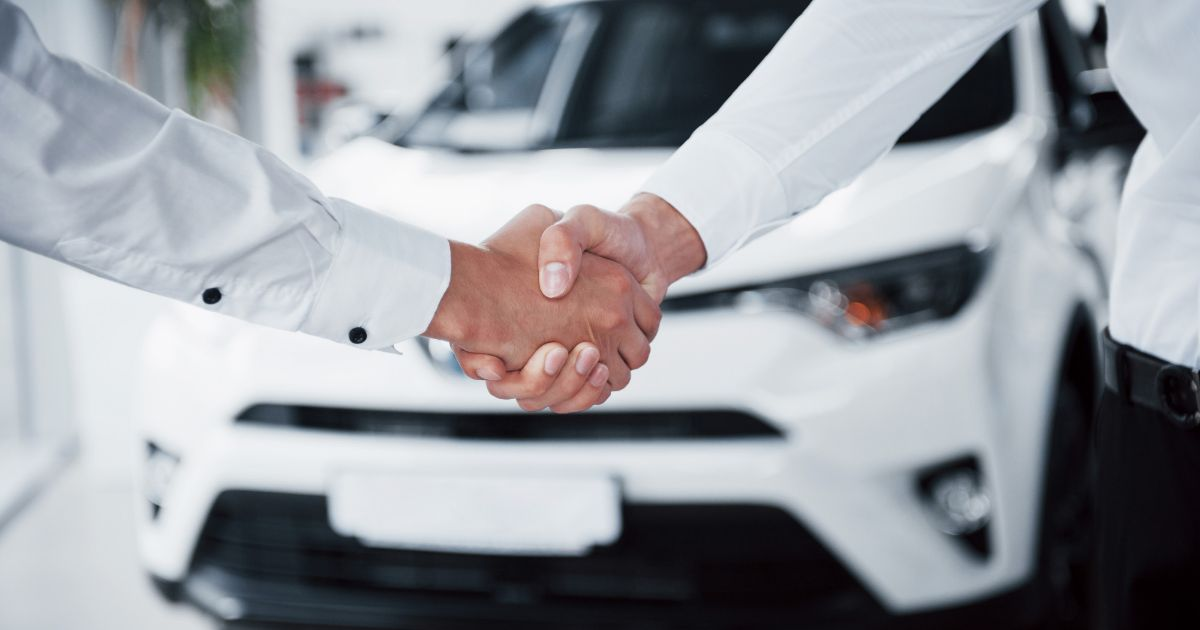 Step 10: Provide Exceptional Service
Congratulations on all the hard work you've done to get your business off the ground!
All that planning and preparation is behind you now, but your journey has only just begun. To make sure your business succeeds and turns a profit, you'll need to focus on earning and retaining customers.
You can do this by providing a product of excellent quality, offering stellar customer service, and engaging with your local community in meaningful ways. As long as you offer something people can trust and rely on, you'll soon be reaping the rewards of your commitment to creating an exceptional service!
Starting a car rental business may seem like a daunting and challenging task, but with the right attitude, resources, and knowledge, it is achievable!
Sure, you'll have to obtain the necessary licenses, create an extensive network of customers, hire knowledgeable managers and staff, and choose suitable vehicles- but with hard work and perseverance, all of these hurdles can be conquered.
Figure out what makes your car rental service unique from other competitors and use that to market yourself.
A unique idea could be the first luxury car rental business in your neighbourhood or a classic and exotic car rental business.
Luxury car rental business
This can be a lucrative venture in the thriving vehicle rental industry. Whether you're starting from scratch or expanding an existing car rental company, developing a solid business plan is crucial.
Begin by researching the luxury car rental industry to understand market trends, customer preferences, and competition. Identify your target market and tailor your existing car rental business and model to cater to their specific needs, providing exceptional customer service and a fleet of high-end vehicles.
To finance your venture, consider exploring business auto loans from financial institutions or seeking assistance from the Small Business Administration.
With a strategic approach and a focus on delivering an unparalleled luxury car rental experience, you can establish your own successful luxury car rental business in this competitive market.
Classic and exotic car rental business
Venturing into the classic and exotic car rental business can be a thrilling endeavor within the vehicle rental industry.
Whether you're starting a new car rental company or expanding an existing one, a well-defined existing rental business model and a comprehensive car rental business plan are essential.
With a solid strategy in place and a focus on delivering exceptional customer experiences, you can establish and grow your own successful classic and exotic car rental business, carving out a niche in the luxury car rental industry.
The key takeaway?
Have faith in yourself from the start- if you believe in what you're doing then nothing will stand in your way!
Good luck!
Stay connected to Our Cubicle for amazing content like the one you just read!