Are you searching for ways to bring in extra cash? Look no further!
Unable to afford the expenses of becoming an Amazon seller, yet eager to make money and to reap the benefits of Amazon?
Whether you're a mother, a stay-at-home parent, a teenager, or a single parent, there are numerous opportunities to make money on Amazon without selling physical products. In fact, we'll delve into the realm of unique money-making methods on Amazon, all without having to deal with tangible items.
Excited to learn more about how to make money on Amazon without selling? Let's explore the possibilities together! 

Amazon Associates Affiliate Program:
Are you looking for ways to make money on Amazon without selling products? Look no further than the Amazon Associates program! As one of the largest affiliate programs in the world, it offers a great opportunity to earn money online by referring sales.
Signing Up:
Here's how it works: Once you sign up for the Amazon affiliate program, you'll receive special links for the products you want to promote. Simply direct people to these links on social media platforms, and if they make a purchase on Amazon, you'll earn a small percentage of the entire sale. No need to worry about inventory or customer service – just focus on sending people to Amazon.
The Best Part:
You'll earn money not just for the products you promote directly, but for every single product a customer buys within 24 hours of clicking on your affiliate link. That means your earning potential is not limited to a single item!
I've personally been a member of the Amazon Associates program for about a year, and I've found success by adding Amazon product links to my popular posts and creating seasonal gift guides. It's actually quite fun to curate gift guides with items I've purchased and think my readers will love. Give it a try and watch your monthly income soar!
So, if you've been wondering how to make money on Amazon without ever selling physical products, the Amazon Associates program is your answer. Join today and start monetizing your online presence in a unique and rewarding way.

Amazon Influencers Program
Are you ready to become an Amazon Influencer? This exciting affiliate program sets you apart from Amazon Associates, as it empowers you to promote products on social media. Whether you possess a thriving, social media page, have a following on platforms like Instagram, Facebook, and Twitter, or you have a captivating blog, website, or forum, or you make YouTube videos the Amazon influencer program holds immense potential for you.
How it Works:
Let me explain how it works. When you become an approved influencer, you'll receive a personalized URL directing your audience to your very own Amazon page. There, you can showcase the products you genuinely recommend.
The best part:
Each time your followers make a purchase from your recommendations, you'll earn a commission. It's all about leveraging your understanding of your audience's interests and effectively promoting the right products to them.
But wait, there's more! While the payouts for this program may be low, here's the exciting part: you earn money for every product your customers buy within 24 hours of clicking on your affiliate link. It's a win-win situation!
Don't miss out on this amazing opportunity to shine as an Amazon Influencer. Get started today and unlock a world of endless possibilities!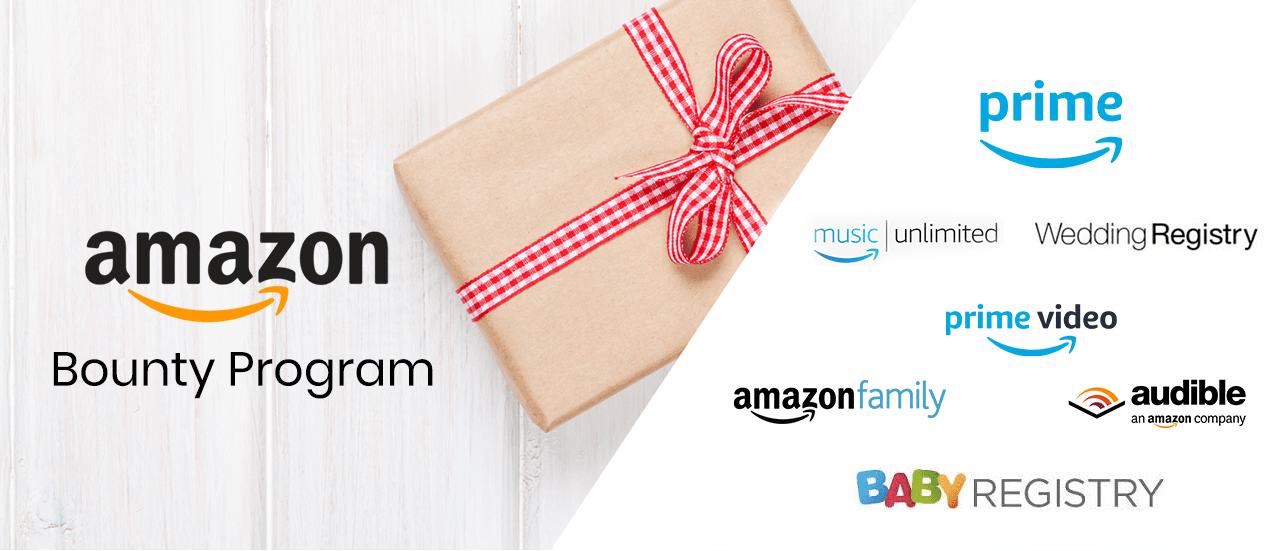 Amazon Bounty Program
Welcome to the Amazon Bounty Program – an exciting opportunity to make more sales and earn additional affiliate income! By suggesting and driving actions on Amazon services physical products, online courses, and programs that your readers may find interesting, you can boost your revenue.
You'll earn fixed commissions, also known as "bounties", whenever your visitors sign up for valuable services and programs.
How it Works:
When your visitors complete an action that is part of the program, an Amazon bounty is triggered. For example, if you direct your users to the Prime Video link and they sign up for a free trial, you'll receive the bounty.
But that's not all! There is a wide range of Amazon Bounties that you can promote on your blog. Whether it's the Amazon Business Account, Amazon Prime, Audible Plus, Baby Registry, Kindle Unlimited, Prime Music, Prime Personal Shopper, Prime Try Before You Buy, Prime Wardrobe, Prime Discounted Monthly Offering, or Wedding Registry, there's something for everyone.
Don't miss out on this amazing opportunity to not only promote Amazon's own products, fantastic services, and programs but also earn money for yourself. Join the Amazon Bounty Program today and start making a difference!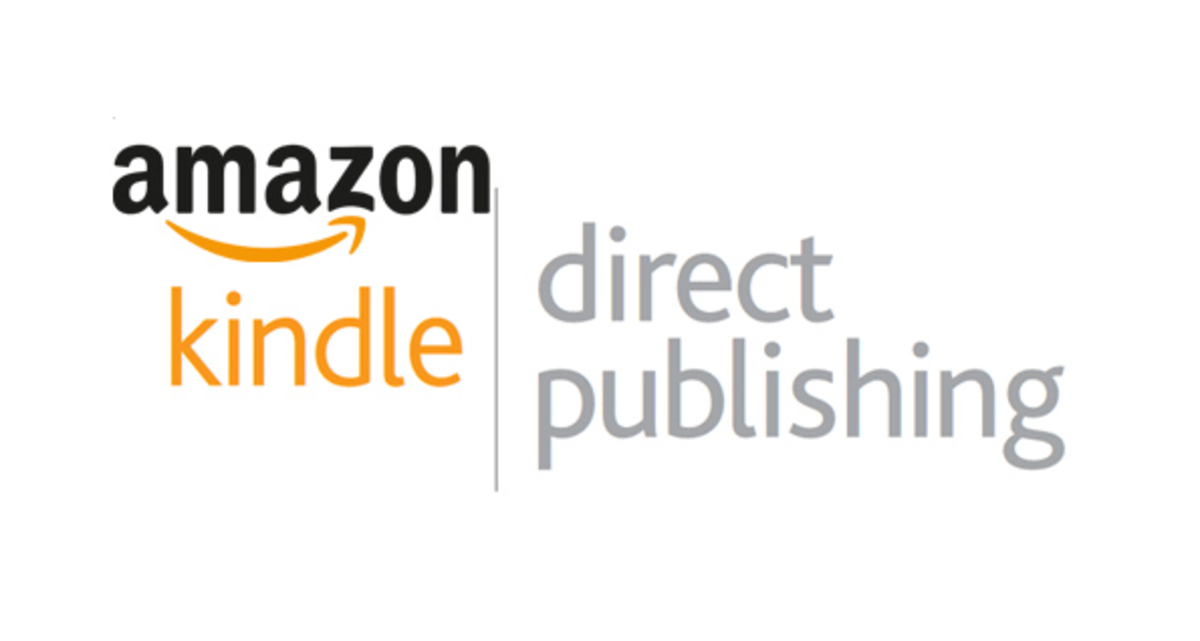 Amazon Kindle Direct Publishing (KDP)
Are you an aspiring author? Want to publish your own digital books and reach readers around the world? Look no further than Amazon Kindle Direct Publishing (KDP)! With KDP, you have the freedom to publish and sell your books on Amazon, regardless of their length or level of editing. Whether you have a short, targeted book on a specific topic or a full-length masterpiece, KDP is the platform for you!
How it Works:
Amazon provides you with easy-to-use formatting tools to ensure your book looks professional and polished. You'll also need an eye-catching book cover that grabs readers' attention. Once you've prepared your book, simply hit the publish button, and voila! Your book will be listed in the vast Amazon marketplace, ready to captivate readers.
I haven't had the chance to sell my books on Amazon KDP yet, but I'm excited to try it out sometime. I'm planning to create a small ebook and see how it performs. The amazing thing about KDP is that once your ebook is listed, it has the potential to still generate a passive income just from sales for many years to come, allowing you to earn passive income and fulfill your publishing dreams.
So, what are you waiting for? Unleash your creativity, publish your unique works, and make a mark in the digital book world with Amazon Kindle Direct Publishing! How awesome does that sound?
Amazon Mechanical Turk
Are you looking to make some extra money in your spare time? Look no further than Amazon Mechanical Turk, a fantastic crowdsourcing marketplace for completing small virtual tasks!
It provides you the convenience of working from the comfort of your own home. Imagine earning money while lounging on your cozy couch or sipping a hot cup of coffee – it doesn't get any better than that!
How it Works:
To sign up for Amazon Mechanical Turk (MTurk), visit their website and click on "Get Started." Sign in using your existing Amazon account or create a new one if needed. Provide your personal information and review and accept the Participation Agreement. Once signed up, you can access the MTurk dashboard to browse and complete various tasks for pay. Remember that task availability and earnings may vary.
Type of Tasks:
The possibilities are endless on Amazon Turk. You can perform a variety of tasks such as providing your opinion on websites, conducting a Google search and sharing the result, taking surveys, entering receipt data into spreadsheets, commenting on blog posts, crafting catchy titles or descriptions for images, and even writing short reviews.
The Best Part:
These tasks typically take just a few minutes to complete and don't demand your undivided attention.
Now, I must admit, Amazon Turk jobs may not make you a millionaire overnight. The pay averages around $8 – $9 per hour. However, every little dollar counts, right? And besides, it's a fantastic opportunity to earn some additional income without having to commit to a full-time job!
Although I haven't personally tried Amazon Mechanical Turk yet as it's not available in my country, I'm eager to hear your thoughts. If you've had any experience with the program, share your feedback in the comments below. Together, we can explore this exciting venture and embrace every little dollar that comes our way!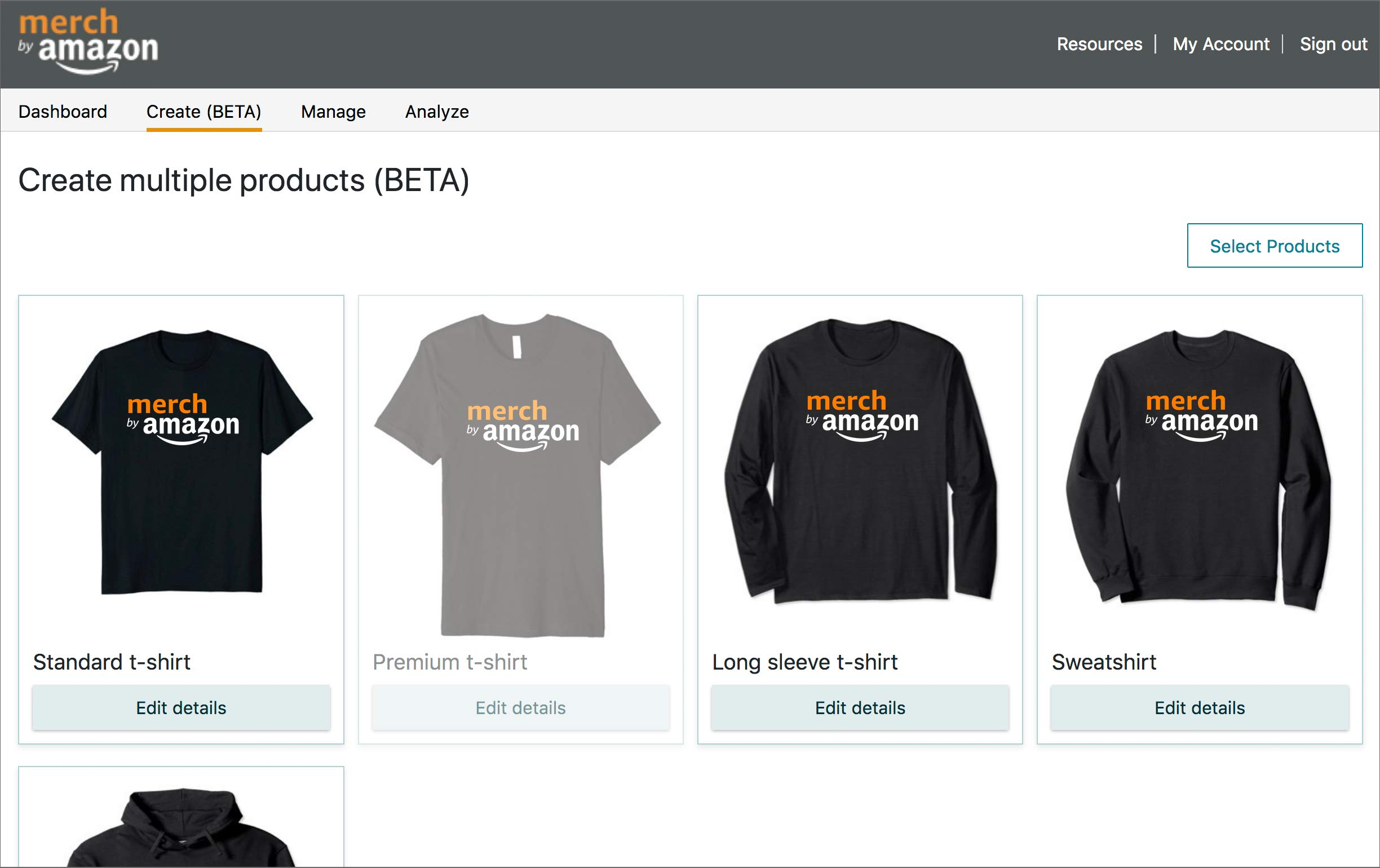 Amazon Merch on Demand
Do you consider yourself an artist or designer? Amazon Merch might just be for you!
Welcome to Merch on Demand By Amazon, the one-stop destination for selling your very own branded products such as t-shirts! With this, you can design unique items that will be produced, sold, and shipped by Amazon.
Think of Merch on Demand as a print-on-demand products company, the ultimate form of dropshipping for retail stores. It's an opportunity to turn your creativity into a thriving business.
Now, let's talk about how to get approved for Merch. Before anything else, you'll need to apply to Merch on Demand by Amazon and go through a simple approval process. We understand that it can take some time, but trust us, it's worth the wait. So, be patient and get ready to embark on this exciting journey with Amazon.
During the application process, you'll be asked to fill out three sections:
Industry Type – Just select the one that resonates with your products from their drop-down menu.
Organization Name – Add your business name or simply your first and last name if you prefer.
Additional Information – This is your chance to shine! Tell Amazon anything that might help you get accepted. Give them a glimpse of your creativity and flair!
To increase your odds of getting accepted into Amazon Merch on Demand, include some of these unique details in the Additional Information section:
Share your demonstrated print-on-demand experience and provide links to your outstanding work.
Don't forget to add a link to your personal website or portfolio to showcase your talents.
Let Amazon know your promotion strategy, show them what you've got!
It never hurts to share some of your sample designs to spark their interest.
If you own any trademarks or licenses that are relevant, make sure to include them too.
How it Works:
It's pretty simple! You design a fantastic product, like a trendy t-shirt, and Amazon takes care of the rest. They handle the shipping, inventory, and everything in between. Plus, you get to keep the difference between your selling price and Amazon's wholesale price. How awesome is that?
The best part:
Here's the real icing on the cake – your unique designs will be showcased on the massive Amazon marketplace, attracting millions of eager buyers. Get ready to make a name for yourself and create something truly extraordinary!
So, what are you waiting for? Let your creativity flow and join Merch on Demand By Amazon today!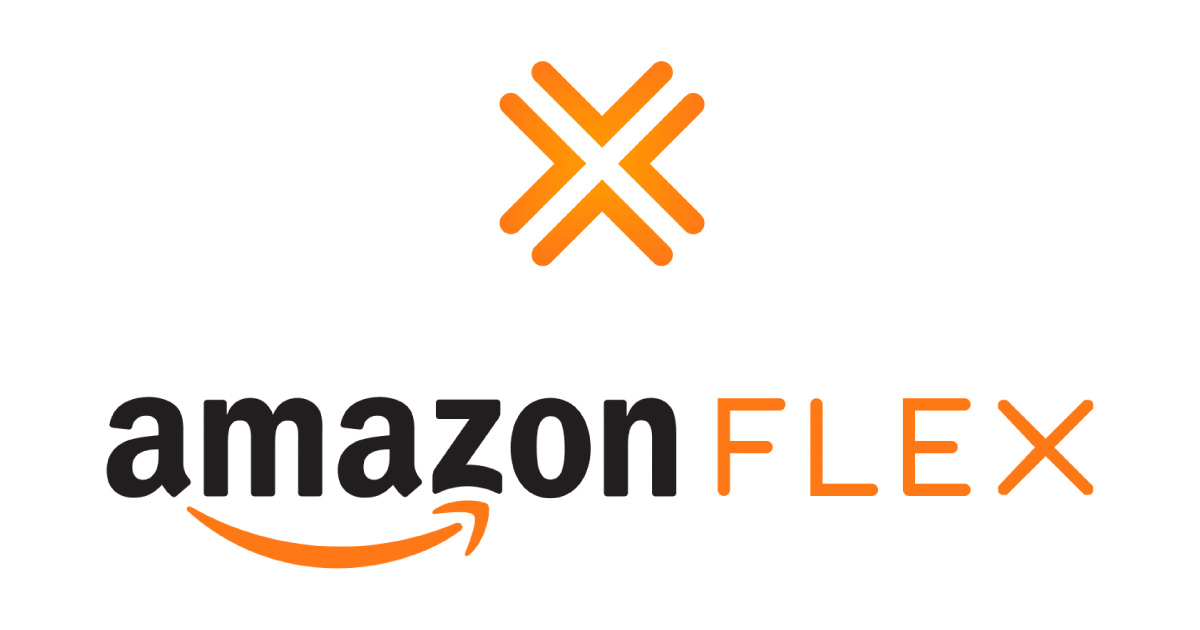 Amazon Flex
This job opportunity offers a unique twist as you get to sell your services to potential customers. With Amazon Flex, you have the chance to earn money by utilizing your own vehicle to deliver packages on behalf of Amazon.
How it Works:
You simply reserve a designated block of your time directly through a seller account on Amazon. Then, you'll pick up packages from a nearby Amazon warehouse and personally deliver them to the customer's doorstep. Additionally, you can also capitalize on selling your expert services by joining the Amazon Home Services program.
To become eligible for Amazon Home Services, you'll need to complete an application, provide your personal information, pass a thorough background check, and await approval.
As expected, Amazon maintains a high level of quality for its service program, and therefore, Amazon Flex has a meticulous approval process in place.
This ensures that customers receive the top-notch service they deserve.
Selling Products without Physical Inventory
Fulfillment By Amazon
Have you ever considered an Amazon FBA business? It may not be as well-known, but let me tell you, it's a game-changer when it comes to making money on Amazon. Picture this: you can earn a profit without worrying about shipping, returns, or customer support.
How it Works:
Your products are safely stored in an Amazon warehouse, doing all the work to generate money on the Amazon marketplace. Once your items are shipped, all you have to do is sit back and relax. Sounds incredible, right?
You simply send your items to an Amazon Center and let them handle the delivery.
Now, let's talk about the financial side. As an Amazon FBA seller, you'll be charged a storage fee monthly based on the weight and size of your units. Plus, if your inventory doesn't sell, there's a small monthly storage fee. But the potential for profit is immense!
Trust me, with a little bit of time and effort, this can be an incredibly profitable way to make money on Amazon. Don't miss out on this unique opportunity!
Online Arbitrage
Online arbitrage on Amazon refers to the practice of buying products from one online retailer and reselling them on Amazon for a higher price.
How it Works:
This method involves identifying profitable products, comparing prices across different online platforms, and leveraging price differences to generate profit.
By utilizing these strategies, individuals can take advantage of fluctuations in product prices and market demand to make money on the Amazon marketplace.
You are one of many Amazon sellers here with an Amazon Seller account but you neither own the product nor do you need to invest heavily. A simple way to generate income? Indeed.
If this really interests you, here's a Complete Guide to Retail Arbitrage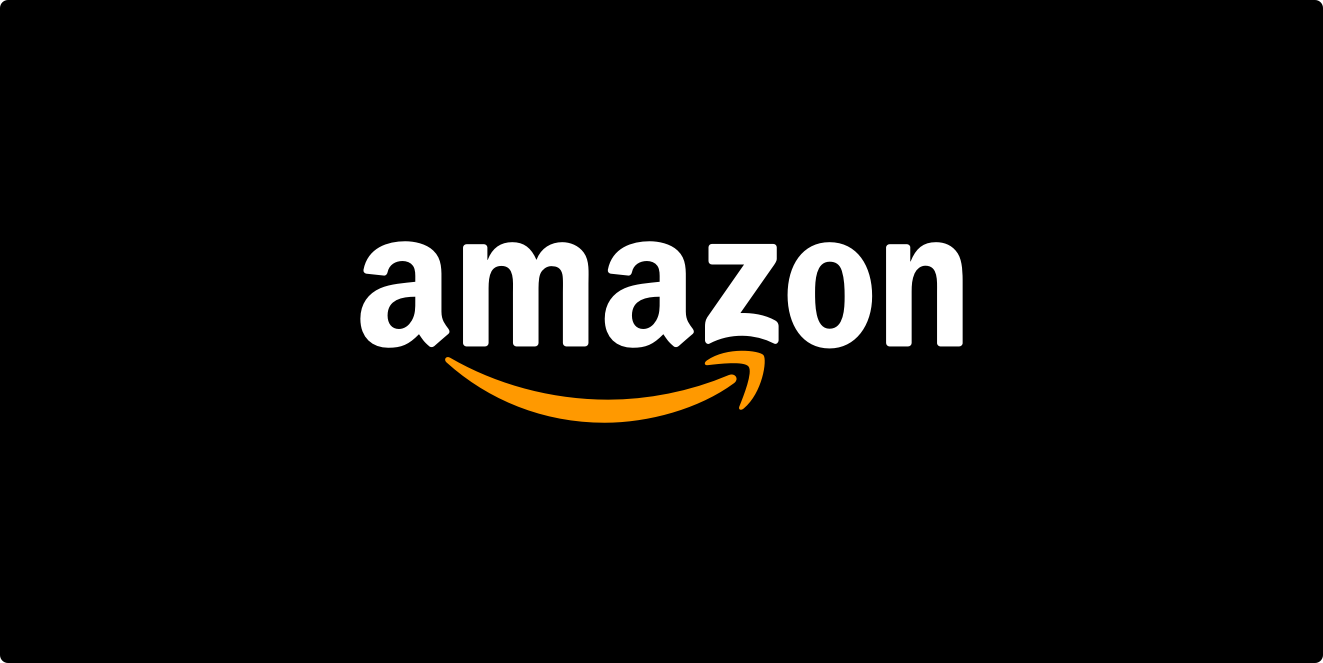 Looking at all the above-mentioned methods, you must be wondering which method should you choose.
When it comes to selecting one of the various Amazon methods mentioned above, your choice will depend on several factors including your unique talents, reliable internet connectivity, logistical considerations, and the amount of time you can allocate to your side hustle.
No matter which option you decide to pursue, it's important to keep in mind that the more time and money you are willing to invest into your side business, the greater your potential for generating revenue. So, take into account your specific circumstances and choose the approach that aligns best with your goals and resources.
Final Thoughts
All in all, Amazon has multiple opportunities for anyone wanting to make money online. With their Affiliate Network, Influencers Program, Bounty Program, KDP, Mechanical Turk, On Demand Merchandise, Flex and Fulfillment by Amazon programs you can be up and running quickly with a lucrative business model no matter what your experience level or educational background is.
You now have all the information on how to make money on Amazon without selling! It's time to take advantage of being an Amazon titan and start cashing in on these lucrative opportunities.
Get started today – the sooner you do, the sooner the rewards will flow. All that's left for you is to invest a little bit of time into understanding how each program works and focus on one or two areas that fit best with your passion for making money from home. Good luck and get going!
Stay connected to Our Cubicle for amazing blogs that would help make you financially independent. 
FAQ's
Q1. How to make money on Amazon without selling products?
You can make money on Amazon without selling products directly through Amazon Mechanical Turk, Kindle Direct Publishing (selling ebooks), the Amazon Associate program, Merch by Amazon, Amazon Flex, etc. You make money selling products with Amazon FBA or retail arbitrage.
Q2. Is it realistic to make money on Amazon selling on Amazon?
Yes, it is realistic to make money selling on Amazon. Many sellers have built successful businesses and generated substantial income through the Amazon marketplace. However, it requires effort, research, effective marketing strategies, and an understanding of the platform's policies and guidelines.
Q3. How to start out selling on Amazon without a business?
To start selling on Amazon without a business, create a seller account, research profitable products, source from suppliers, create compelling listings, set competitive prices, choose fulfillment methods, promote products, and prioritize excellent customer service.
Q4. Can I make $1000 a month selling on Amazon?
Earning $1000 a month selling on Amazon is possible, but success varies based on multiple factors. According to a survey conducted by Jungle Scout, 36% of Amazon sellers make between $1000 and $25,000 per month in revenue.