Are you dreaming of owning your own digital storefront to sell products without stocking and managing inventory? Well, it may sound like a far-fetched fantasy, but the good news is that you can make your online store dreams come true – no matter what limited resources you have at hand. Whether you're a new entrepreneur who's just starting out in your career or a seasoned eCommerce vet looking for more efficient ways to operate, we'll discuss how to start an online store without inventory and sell products online in a quick and cost-effective manner.
So let's get going on our journey into the world of virtual merchants!
---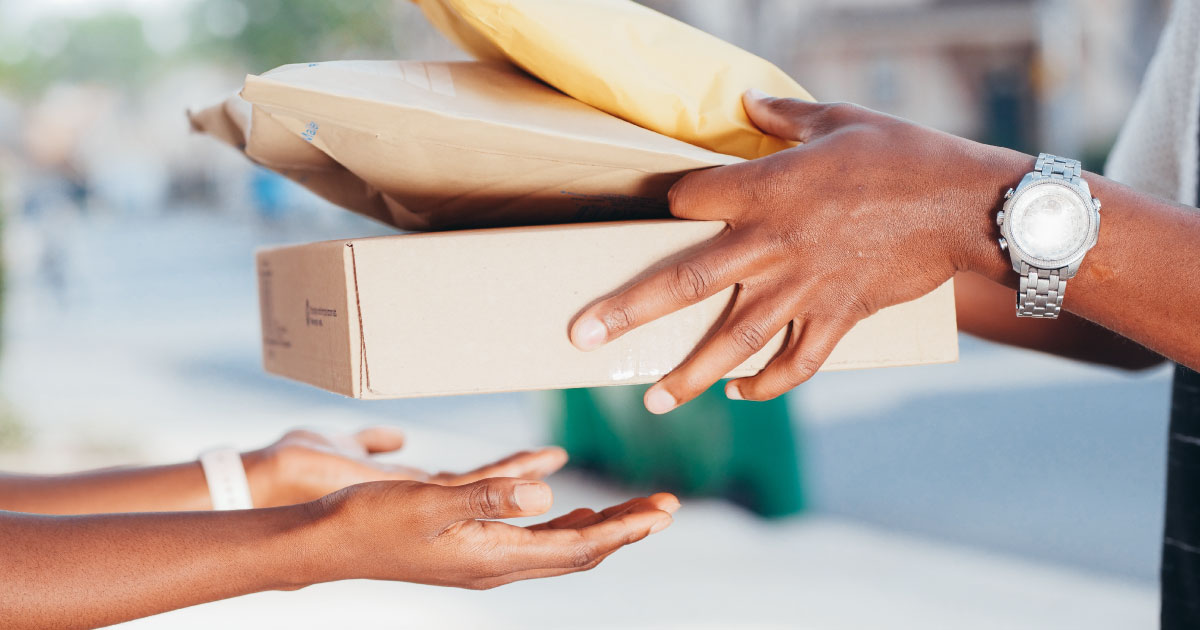 Dropshipping
If you're trying to save money and start an online store without inventory, dropshipping is the answer. Instead of lugging boxes of products around, drop shippers find and import products from different vendors. From there, they customize a particular product to how it looks in their own online store, by changing the item's description and price to make it look more professional.
With each sale made, a commission is earned while the vendor fulfills and directly ships it to the customer – simple as that! It's a great way to make extra cash while never having to worry about holding onto or keeping up with inventory.
Pros:
If you're looking to open an online or eCommerce store, but want to keep the effort and risk involved to a minimum, dropshipping could be the perfect route for you. You don't have to worry about designing anything or stocking up on products; all you have to do is decide which ones you want to promote, set your prices, and start offering them! Then it's just a matter of marketing your eCommerce store and driving sales.
Who wouldn't love an opportunity like that? Dropshipping offers business owners the chance to earn a side income without having to expend too much energy – so if you're looking for an easy way to get started in e-commerce, give it some serious thought!
Cons:
It can be tempting to think that the dropshipping business today is too good to be true, but there are serious drawbacks to consider before taking the plunge. the Dropshipping business today has low margins and high costs of return inventory where you have a large target audience with high competition.
It's not just about the cost considerations – multiple manufacturers and products require multiple arrangements with distributors and manufacturers, so setting up a dropshipping business can sometimes be a complicated process. All in all, it pays to do some research first and carefully weigh the pros and cons before investing in a dropshipping business model.
Dropshipping can be a major advantage for anyone trying to get into the online retail world without a lot of start-up capital. It's low risk – sellers don't have to hold inventory nor pay for storage, and they only need to part with their money when they make a sale. Plus, dropshipping generates automated order & shipping paperwork, so sellers don't have to worry about that either.
The one downside however is that when it comes to returns or other customer complaints or inquiries, the seller may be in charge of dealing with those themselves since they are the ones taking the orders from customers and passing those orders on to the supplier. But if you want an easy-to-use platform with access to many different products and no real investment on the front end, dropshipping might just be perfect for you!
Final remark:
Dropshipping is suitable for those who want to start an online store without much investment and enjoy finding profitable products. It is not suitable for those looking for a quick way to make money from online stores without much inventory, or those who store without inventory and prefer control over inventory and shipping costs.
---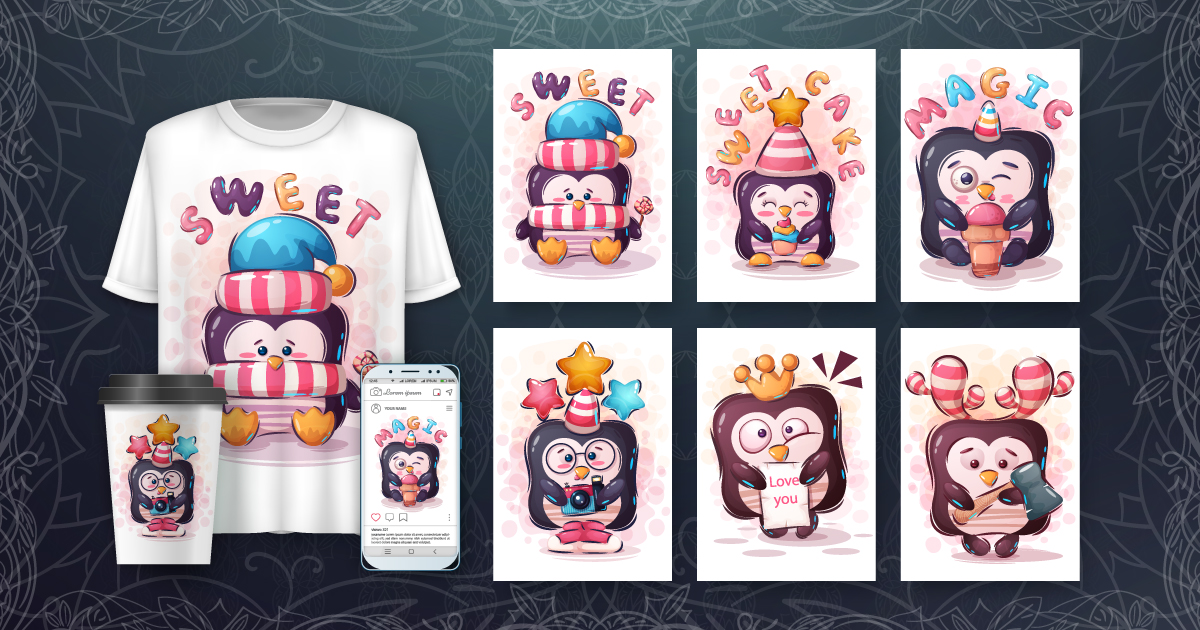 Print on Demand (POD)
For those looking for how to start an online store without inventory yet, print-on-demand (POD) is a great option! Through POD, you'll be working on white-label products such as t shirts, and baseball caps which the supplier ships to you for custom clothing as they can easily be customized and then sold online under your own designs and brand.
To kick things up a notch, you can also get into brand licensing – where you partner up with a larger brand such as Disney to create products following their already strong brand following. In short, it's not only an effective approach, but it can also potentially transform your store in no time flat so it's definitely worth considering!
Pros:
The on-demand model of printing is a great option for businesses looking to grow their brand without investing in expensive equipment. Not only will you be able to print on-demand stores and avoid any financial risks associated with bulk printing, but you'll also have access to professionally printed materials without needing to purchase any machinery of your own.
On-demand printing also offers an excellent opportunity to slowly build up your brand until it's ready to hit the mainstream target market! So if you're considering taking your business or product to the next level, then on-demand printers are a great option.
Cons:
Print-on-demand can be a great way to flex your entrepreneurial spirit without your limited financial resources or having to invest in significant overhead fees and startup costs. However, it's important to remember that you don't handle the product yourself, so you have little control over quality control and fulfillment.
Additionally, if you're relying on print-on-demand service from a third party for order fulfillment, you run the risk of extra delays since you're at the mercy of their busy schedule. That being said, with the right printing partner and plan in place, print-on-demand can create numerous opportunities for success!
Print-on-demand service, or POD, and drop shipping are perfect options for those just getting started in the digital marketplace. You don't need a lot of cash upfront to get going, and you can grow your business without breaking the bank. This also works really well for young brands who want to expand their presence.
However, with so many other businesses using this model these days for a few reasons, it can be hard to stand out among all the competition. Luckily, with the right partnership and an eye on trends and consumer needs, it's still possible to succeed in the saturated landscape of modern commerce.
Final remark:
Print on Demand is suitable for those who want to start an online store without investing in inventory and production costs. It is not suitable for those who want complete control over how to start an online store without inventory, or quality control over the production process, or those who are not interested in designing their own store and products.
---
Use a Third-Party Logistics (3PL) Printer
When it comes to managing your e-commerce fulfillment needs, utilizing an experienced third-party logistics partner can be the difference between the successful delivery of items and disgruntled customers.
With a 3PL partner, you can keep your inventory up-to-date at all times, have an efficient order processing system, and have peace of mind knowing that the warehouse and shipment are being handled quickly and reliably. And unlike drop shipping, this solution allows you to purchase products directly from the manufacturer in bulk before storing them with the 3PL partner to then list them as print-on-demand on your online store without inventory. Your customers will make purchases from the online store without your own inventory and pay you directly, then your third-party provider will ship it directly to them.
A third-party partnership is an ideal way for retailers to ensure quick and efficient delivery of their products while helping keep their businesses running smoothly.
Pros:
Outsourcing the most complicated parts of online retail has some serious benefits – like allowing you to spend your energy on other tasks, like marketing or expanding your customer base. With a top third-party logistics company (3PL) partner, you can benefit from advanced supply chain automation technology, enabling you to track and monitor products in real-time. Having this kind of insight allows you to better meet your customers' needs and offers a more informed decision-making process when it comes to restocking.
For those who are either reselling products or operating affiliate partnerships without access to these technologies, understanding product availability can become much more difficult as they don't receive the same real-time data that 3PLs offer.
Cons:
Many businesses have begun to adopt the 3PL model, as it offers a lot of convenience and flexibility. While the ability to outsource specific elements of logistics operations is attractive, it does come with the potential for a high price tag. Companies need to make sure that when outsourcing their 3PL services, they are aware of who is responsible for costs such as warehousing, shipping costs zero inventory, and managing customer payments—and explore how these upfront costs will factor into their total budget.
Doing your research ahead of time and understanding any additional costs is an important part of getting the most out of your 3PL experience.
If you're running a marketplace or e-commerce business that's established and has loyal customers, then the digital retail model is an excellent choice for you. It offers not only flexibility to manage multiple products but also gives choice to your customers in terms of what they would like to buy. Plus, you'll be able to run promotions, offers, and discounts as much as needed!
On the other hand, if your ecommerce business model is brand new, or less established and doesn't have a lot of customer traffic yet, a better option for you might be dropshipping or print-on-demand. They allow for smaller inventory and are likely easier on your wallet than a more traditional digital retail model. Whatever route you choose, make sure it aligns with the needs of the customer – that's always the most important thing when it comes to retail success!
Final remarks:
Third-Party Logistics (3PL) is suitable for e-commerce businesses that want to outsource their shipping and order fulfillment processes without inventory, to a third party. It is not suitable for businesses that want to maintain control over their shipping and fulfillment processes without inventory, or those with low order volumes without inventory.
---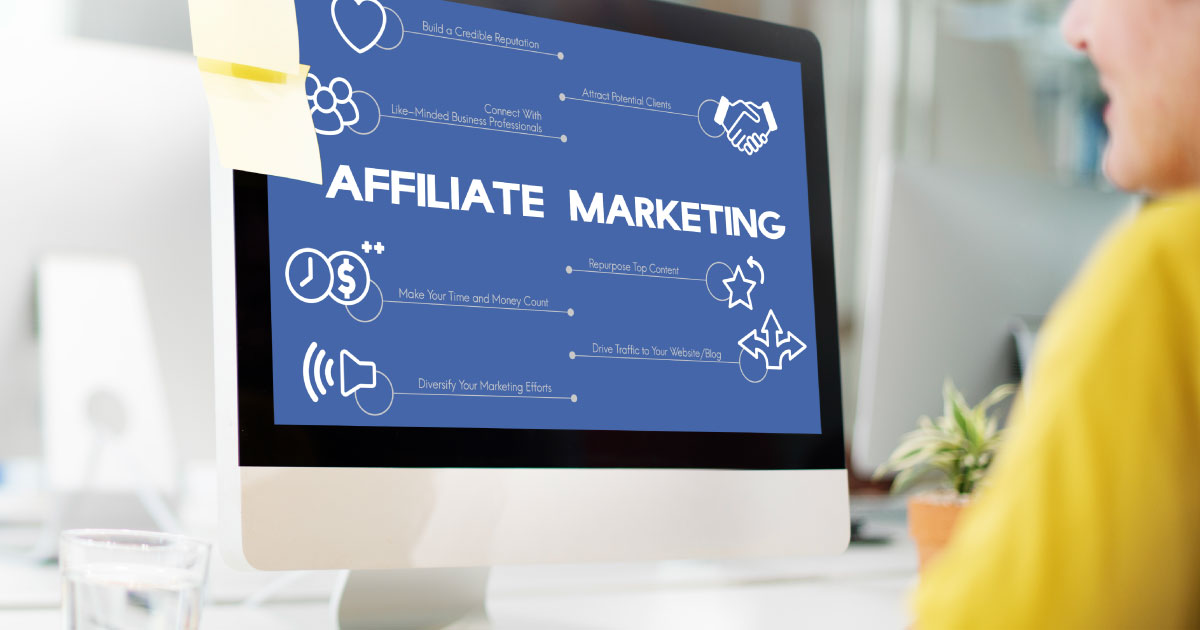 Affiliate store
If you're interested in starting your own online store but don't want to handle the hassle of buying, storing, and shipping products, then dropshipping suppliers and opening your own website as an affiliate store might be just the thing for you!
Unlike dropshipping which lets your online store without inventory or shipping labels and you set your own product prices, as an affiliate store all that is decided for you – but it doesn't mean there isn't still a monetary incentive.
You still earn money through commissions based on how many of the products you were able to sell. It's a great way to start earning a side income without having to put in too much work!
Pros:
Moving your business online can be a difficult transition, particularly when it comes to inventory management. But luckily with dropshipping, you don't have to worry about buying and warehousing products before selling them – giving you more time to focus on customer service and marketing or creating high value content that ranks high in search engines. This model of online retailing has become increasingly popular as entrepreneurs realize all the features and benefits it offers, such as saving time and money on stocking inventory while simultaneously allowing them to maximize profits.
Additionally, there's no waiting around for sales to come through or worrying about a sudden influx of orders that your warehouse can't handle. Not only can you invest your resources into optimizing customer experiences and marketing efforts; but with dropshipping, you don't need a warehouse or any additional staff – making the venture much cheaper in the long run!
Cons:
Affiliate stores can be a great fit for those who want to make some money by selling products online elsewhere, but unfortunately, they don't usually make the big bucks. That's because affiliate stores are limited in what they can do to really sell products they sell online elsewhere; namely, they lack control of the product's price and cannot tap into the larger revenues earned by their dropshipping partner businesses.
This means that for affiliate stores, just making enough to cover the costs of running an online business and generating revenue at the same time can be a challenge. But with some clever marketing strategies and dedication to expanding your affiliate store's presence online, it can be done!
If you're all about marketing and sales but have zero interest in sourcing products, then the whole eCommerce platform business platform re-tail model is tailor-made for you. Thanks to this whole eCommerce platform business model, however, your skills as a marketer or salesperson can be put to good use without having to invest in spending time on product research or acquisition. Just think of the freedom afforded by no longer seeking the perfect product selection.
Not only that but oftentimes the various ecommerce business platform re-tail models provide unique opportunities for those with a successful business eye and a knack for marketing and sales! The possibilities are practically endless.
Final remarks:
An affiliate store is suitable for those who want to earn by selling online and promoting other people's products. It is not suitable for those who want complete control over the products they sell online or those who prefer to create and through an affiliate program or affiliate store means of selling online promote their own products.
---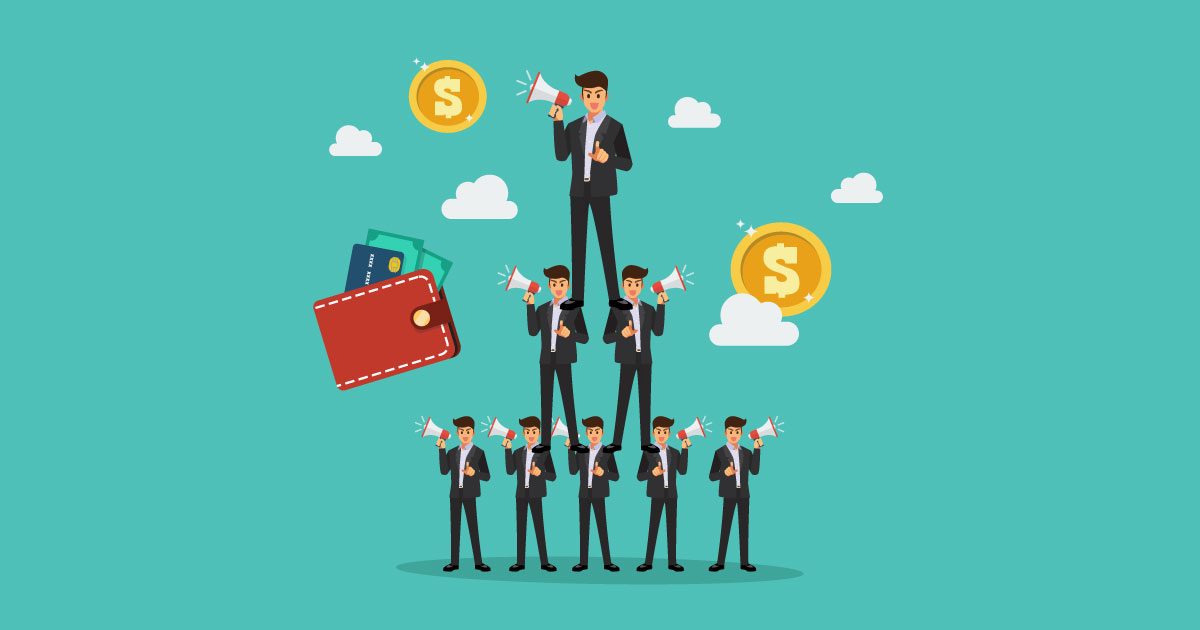 Multi Level marketing
While MLMs may not be everyone's cup of tea, they are an option for selling products online without ever having to handle or store stock. There's no question that recruiting and then selling products online to friends and family can feel kind of icky, but for others, this business model can generate serious revenue. Here's how it works: think of a pyramid. The folks above you in the pyramid are your 'upline'—they take a chunk of your profits, and you, in turn, get a share from those below you who make up your 'downline'.
Contrary to what some might believe, MLMs are actually legal—albeit a bit controversial—and allow sellers to set up websites without any inventory of their own and sell products on them. Many MLMs allow sellers to turn over storage and distribution management to the company. Arbonne has the highest ratings when it comes to MLMs and is often picked as the go-to for anyone wanting to make their foray into this unique online business model.
Pros:
If you're considering joining a multi-level marketing (MLM) business, the potential benefits can be huge. Of course, the first and most obvious benefit is the passive income you earn from recruiting salespeople into your downline. That's right—you get money just for having them join your team! But that's not all.
An MLM can also provide you with free training, marketing materials, email marketing, website building, and maintenance services to help make sure you stay on top of your game. Then there's the bonus of tapping into an MLM's already-established business power to amplify your success—a major win-win that could have you sailing past the competition in no time!
Cons:
MLM can be a great career, especially when you've got the energy for it and the drive to see it through. That being said, it does take a lot of time, effort, and skill to get going. You need to recruit your downline and draw new customers – no easy task! And the potential added pressure of seeking out your nearest and dearest as part of those recruitment rounds is enough to make most people run in the opposite direction. If you want to make a success of an MLM business model, then having everything in place is essential. It's only then that you can start to enjoy its rewards both financially and personally.
The pyramid model of a business can be beneficial for many types of entrepreneurs, but it especially favors those who have the energy and drive to make it to the top. It requires a sizeable investment of time, hard work, and dedication to find success, but offers its practitioners a chance to create financial stability throughout their life journey. Those willing to put in the effort on the front end will reap bountiful rewards on the back end, making this model attractive for those with a growth-oriented mindset.
For anyone considering taking this route, understand that you will need to be well-equipped with determination and an unyielding commitment to your goals if you wish to make progress; only those who persist through any obstructions will receive them just due when reaching the tip of that business pyramid.
Final remarks:
MLM (Multi-Level Marketing) is suitable for individuals who are skilled at sales and marketing tips and enjoy building a network of distributors. It is not suitable for those who are uncomfortable with the idea of recruiting others into the business or those who are not prepared to invest significant time and effort into building their fantastic sales network.
---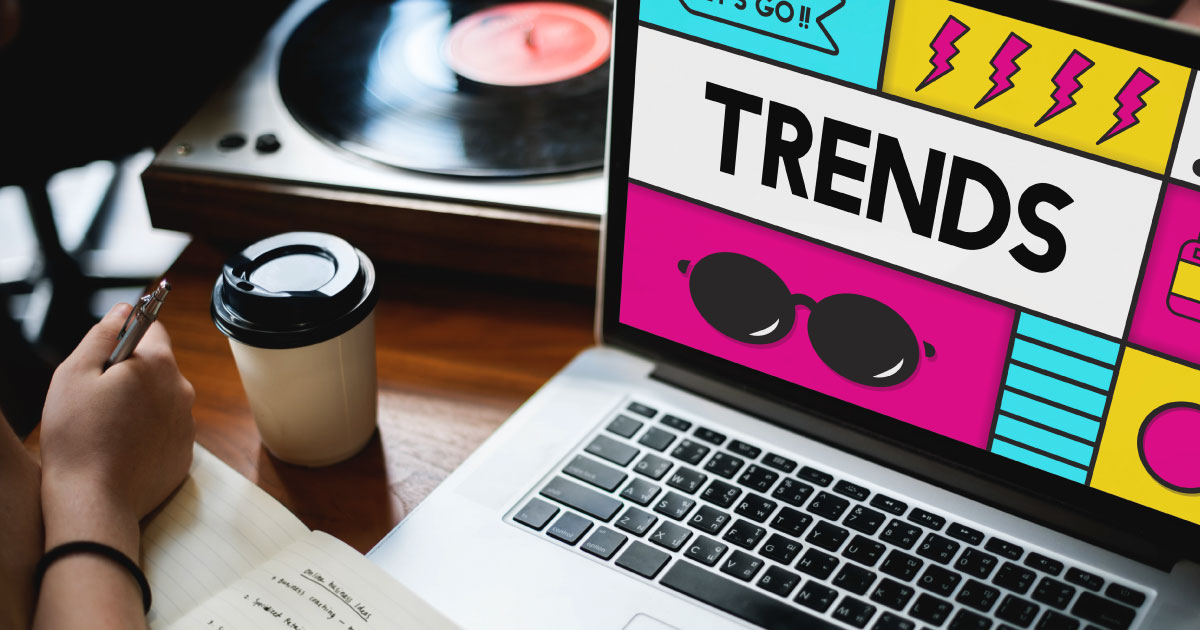 Digital products and services
By providing digital products and services, selling a traditional online store can become considerably easier and more efficient. This method of selling a traditional online store allows you to skip over the process of ordering, restocking, and managing physical inventory since your specific product is now a digital asset that can be quickly and easily disseminated at any given time. It's important to note that this method gives you much more control to maintain your desired profit margins for each sale – something that is especially beneficial for small business owners in particular.
With a variety of things such as services, educational courses, books, entertainment selections, podcasts or movies, and even software options being offered this way; there's a limitless array of opportunities available for online entrepreneurs looking towards creating success digitally!
Pros:
Taking advantage of the e-commerce business model can be a great way to create income. With little or no starting costs, this might seem too good to be true–but it's not. Anything from offering services to teaching in-demand skills, online courses on how to start your own business, music, and software are all potential areas of growth with this approach.
Investing in digital products has become increasingly popular for entrepreneurs over the last few years, leading more people to take advantage of this low-risk, high-reward approach. Although it takes some hard work and dedication, with the right motivation and guidance there is huge potential to reap the rewards of the digital world.
Cons:
Initial product ideation and creation is a difficult process, especially for those who don't have experience or resources in the industry. It can be tricky to ascertain just what to offer, and how to make it stand out from what everyone else is selling.
Additionally, it's often hard to prove the value of your product since the costs that go into its making may not always reflect in its market value; something many creatives understand all too well. Lastly, we must consider that digital inventory has become increasingly easy to steal and reproduce, devaluing the original product's value and reducing the potential for a smaller profit margin. The obstacles faced can be overwhelming, but with dedication and patience, every problem can be overcome!
If you are tech-savvy and looking for a new way to make some extra money, the e-commerce model is your best bet! It's extremely easy to get started and you don't need any specific qualifications or certifications to pull it off. You also have the freedom to decide how quickly you want it to grow.
Whether it's something small on the side that you do here and there or an up-and-coming business venture that needs your full attention, this e-commerce model can give you the tools needed to reach whatever goals you set out! It might just be what you need to build a successful future in digital retail.
Final remarks:
Selling digital products and services is suitable for those who want to create and sell online digital products that don't require physical inventory or shipping. It is not suitable for those who can not find the top-selling digital products to sell physical products or those without a good internet connection or the necessary skills to create digital products.
---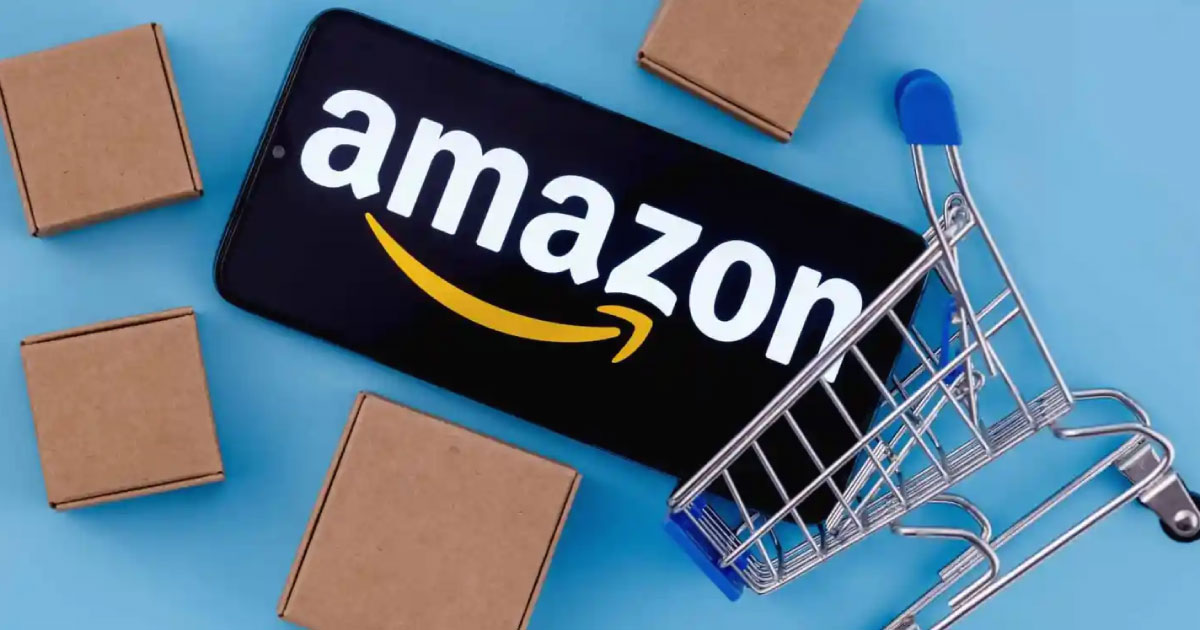 Fulfillment by Amazon (FBA) – Requires Inventory
Fulfillment by Amazon (FBA) is an incredibly useful service that helps businesses scale and grow. With FBA, companies ship their products to Amazon fulfillment centers, leaving the hard stuff like receiving orders, packing, shipping, and dealing with customer service issues in Amazon's capable hands.
What you get is not only the convenience of having a 3PL partner handle your inventory but also similar to dropshipping, you don't ever have to touch it! FBA gives businesses more control over order management while never sacrificing flexibility and growth potential. It's the best of both worlds!
Pros:
Partnering with one of the most advanced fulfillment systems out there, Amazon comes with a multitude of benefits for e-retailers. Not only does Amazon offer enticing seller incentives such as free shipping and storage to their fulfillment centers, frequent promotional ad clicks, and free returns processing, but it also grants access to their 24-hour customer service.
That means that your customers can benefit from any kind of assistance they may need while they shop on your e-commerce platform site – allowing them to have an enjoyable and stress-free experience. With these exclusive benefits available at your fingertips, you'll be ahead of the game and strengthening your e-commerce business in no time!
Cons:
As a seller, it can be tempting to make the jump to FBA services, but some cons come with that decision. These fees are relatively high compared to other methods of selling products online and those just starting might not be prepared for these added costs.
Low-cost items won't always serve this online retail model well either, as the extra charges associated with FBA service may cause it to become more expensive than similar products sold online by competitors. Aside from the financial aspect, one consideration that can often get overlooked is how liberal Amazon's return policies are; while they'll handle the processing of any returns, sellers must be aware of this policy affects their bottom line.
If you already have a secure customer base and are looking to sell mid-high ticket items with the help of Amazon, then this model is for you. With Amazon taking care of all the heavy lifting of logistics and shipping, it leaves you with more time to hone your sales and marketing skills so you can make each customer feel valued.
You'll be able to provide that personal touch that comes with a successful store or brand experience without giving up any of the conveniences of an e-commerce platform. Plus, you don't need to worry about any backend technical issues because Amazon also takes care of those too!
Final remarks:
FBA (Fulfillment by Amazon) is suitable for e-commerce businesses and other sellers that want to outsource their order fulfillment and take advantage of Amazon's customer base. It is not suitable for businesses that have low-profit or lower profit margins, or those who want to maintain complete control over their inventory, and shipping processes.
---
Starting an online store can be a daunting task and requires a lot of work. However, there are several options available to those looking to get into the e-commerce world without having to carry inventory themselves.
Dropshipping is a popular option, as this method eliminates the need for any post-sales work on the part of the seller when they sell online.
Print on Demand printers provide pre-designed items or upcoming products, and Third-Party Logistics (3PL) Printer businesses take care of the actual printing and distribution.
Fulfillment by Amazon (FBA) is an ideal solution for those who sell products online from an established brand, allowing them to use Amazon's existing infrastructure to warehouse and ship their goods.
Affiliate stores are also gaining in popularity these days, with sellers profiting from each sale they refer to. For those looking for something different, multilevel marketing offers some additional benefits aside from just a passive income stream.
Finally, digital products in the form of services or software can be another great way for entrepreneurs to gain financial freedom without worrying about product stock or storage space.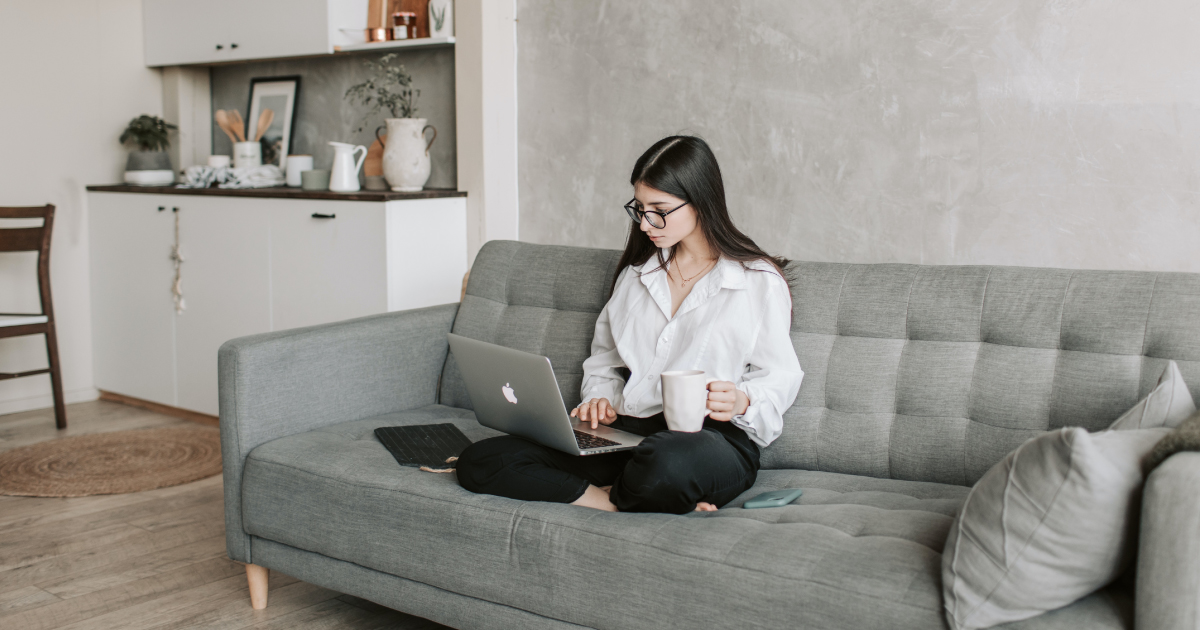 We hope you have a clear answer if you are looking at how to start an online store without inventory right in the comfort of your home. All of these options can provide e-commerce entrepreneurs with a lucrative path toward success if used in combination with careful planning and execution!
Stay connected to Our Cubicle for amazing content in the future!