Retail arbitrage business can be a great way to generate a generous income, but beginners may not want to invest their money before getting a feel for the platform's work.
This is where Amazon retail arbitrage comes into play – a reliable business model many successful Amazon sellers employ. Thanks to this plan, new sellers are able to purchase products from brick-and-mortar stores and then quickly resell them on Amazon at an attractive markup.
Retail arbitrage has garnered widespread attention on Amazon due to its low barriers to entry, profitability potential, and relative ease of use when compared to other popular business models associated with the e-commerce giant.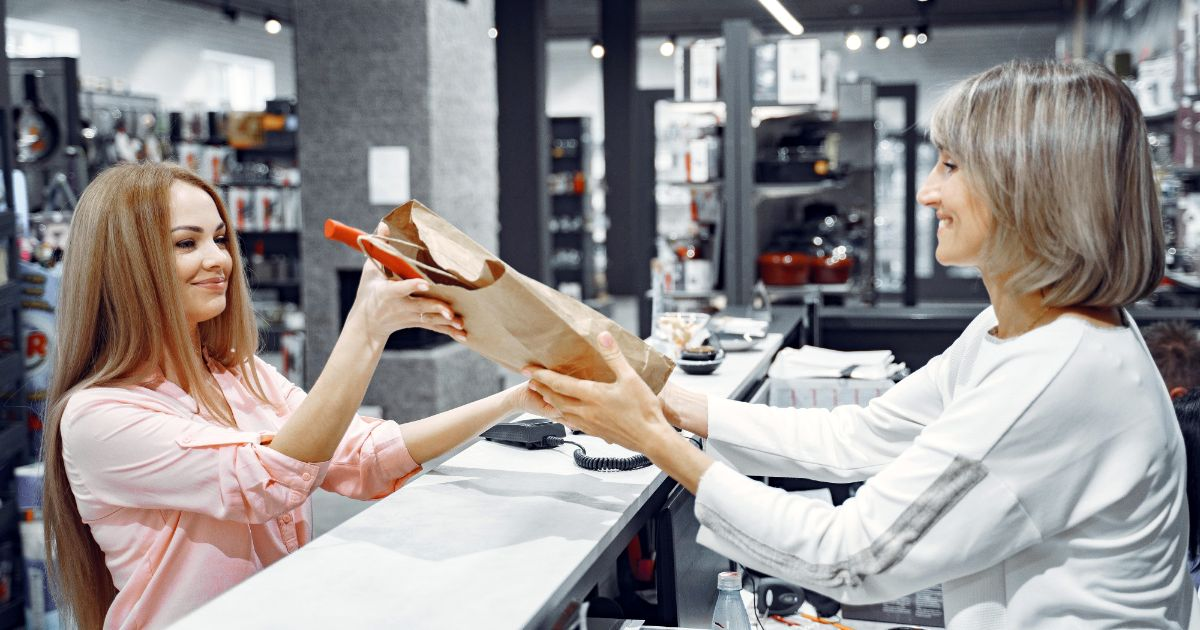 What is Retail Arbitrage and how does it work?
Retail arbitrage is a popular way to make money online by taking advantage of price discrepancies between a local retail store and online markets.
This model operates by purchasing items from discount aisles, clearance racks, or bargain bins at physical retail stores and selling them at full price through an online platform. Additionally, sellers can opt to sell the items at slightly higher prices than what they would cost at the retailer. This practice isn't exclusive to e-commerce—it's also present in the stock market, bond market, and commodities market.
Ultimately, this method of retail arbitrage helps regulate the prices of goods and services across all industries. It's one of the most efficient ways to maximize profits while minimizing risk.
With consumer convenience emerging as an important factor in today's modern world, it is no surprise that more and more people are turning to e-commerce sites and platforms to purchase goods and services.
After all, they offer unbeatable convenience by delivering the product right to the customer's doorstep, which can make up for their higher cost. Additionally, buyers often pay more when they shop online because different online platforms will often offer different prices for the same product. If a seller is able to undercut competitors on prices, it can draw a lot of attention to the platform and encourage customers to return for future purchases.
In today's fast-paced world with seemingly endless amounts of options available at our fingertips, consumers are always looking for convenience; this is why e-commerce platforms should diversify their offerings so customers can have easier access at cheaper prices.

Amazon Retail Arbitrage
Retail arbitrage on Amazon has become one of the most preferred business models for beginners. Among the ever-growing base of sellers on the e-commerce giant, 19% of those rely heavily on retail arbitrage to make their presence felt.
This model allows them to source products from big box retailers at a fraction of market price and then resell them on Amazon for a higher price that becomes their profit margin.
In simpler terms, this technique enables small businessmen starting out on Amazon to make efficient wholesales and in turn, increases the product volume sold through the platform overall.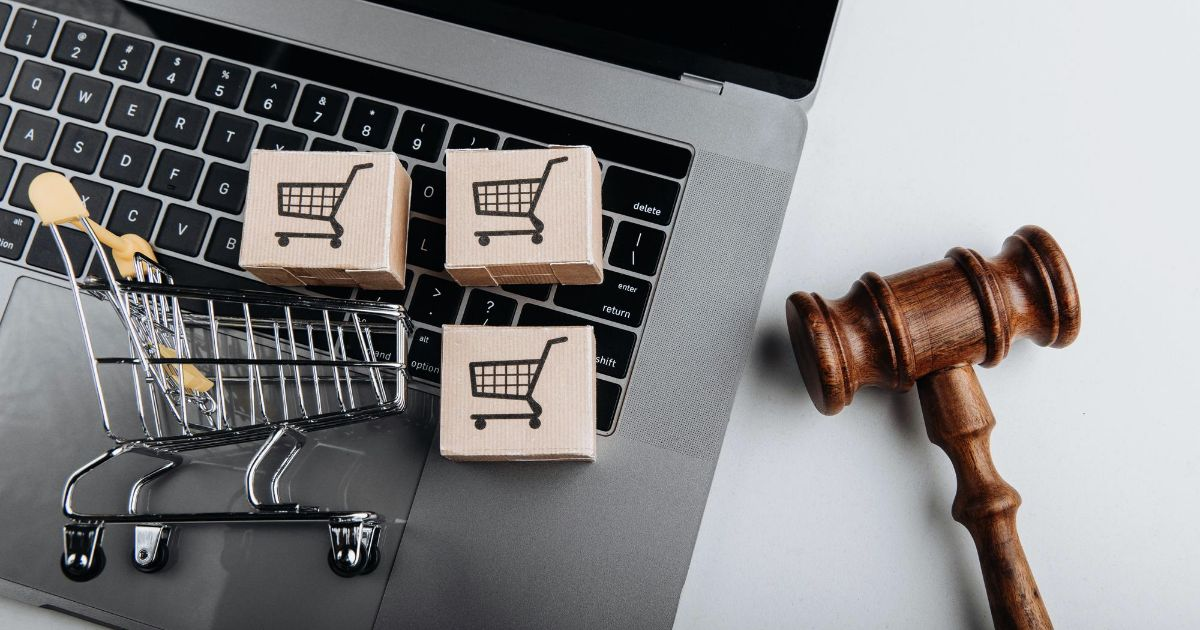 Is Retail Arbitrage Legal?
Retail arbitrage is a legal business that involves purchasing products from retail stores, both physical and online, and reselling them on platforms like Amazon.
As long as you follow Amazon's guidelines and policies for selling, you can engage in retail arbitrage on Amazon. However, it's important to stay updated on Amazon's policies and any changes that may occur to ensure compliance with their terms of service.
Retail Arbitrage on Amazon – Factors to Consider
When engaging in retail arbitrage on Amazon, it's important to consider factors such as the sales rank and the current selling price of the products. A higher sales rank indicates a higher demand for the item, while a higher price offers the potential for a healthy profit margin.
It's also crucial to take into account the price difference between what you pay for the product and the lowest Fulfillment by Amazon (FBA) price, as this will impact your potential profit. The Amazon Seller App can be a useful tool for scanning barcodes and comparing prices to identify potentially profitable products.
Third-party sellers, like yourself, can leverage retail and online arbitrage to source retail arbitrage products from various channels, including grocery stores, and clearance sales or even retail stores such as Home Depot, Target, and Walmart. However, it's important to factor in additional costs such as inbound shipping prices to Amazon's warehouse and storage fees.
To sell discontinued products, you can explore local stores or even contact authorized resellers. By purchasing such items at a discounted price, you can potentially find profitable items that have a low FBA price. Remeber, do not go for low sales rank products as it indicates a low demand.
Home and kitchen products are the most popular choice, with 47 percent of retail arbitrage sellers opting to sell these items. Toys and Games for Children come in second place with 41 percent of sellers, followed respectively by books (34%), cosmetics and personal care (33%), and grocery items/food (27%).
Despite its convenience and relative cheapness, retail arbitrage can be rather time-consuming; expect to spend roughly 20 hours per week managing your store itself, which includes listing new products, customer communication, fulfillment of orders, and running advertisements.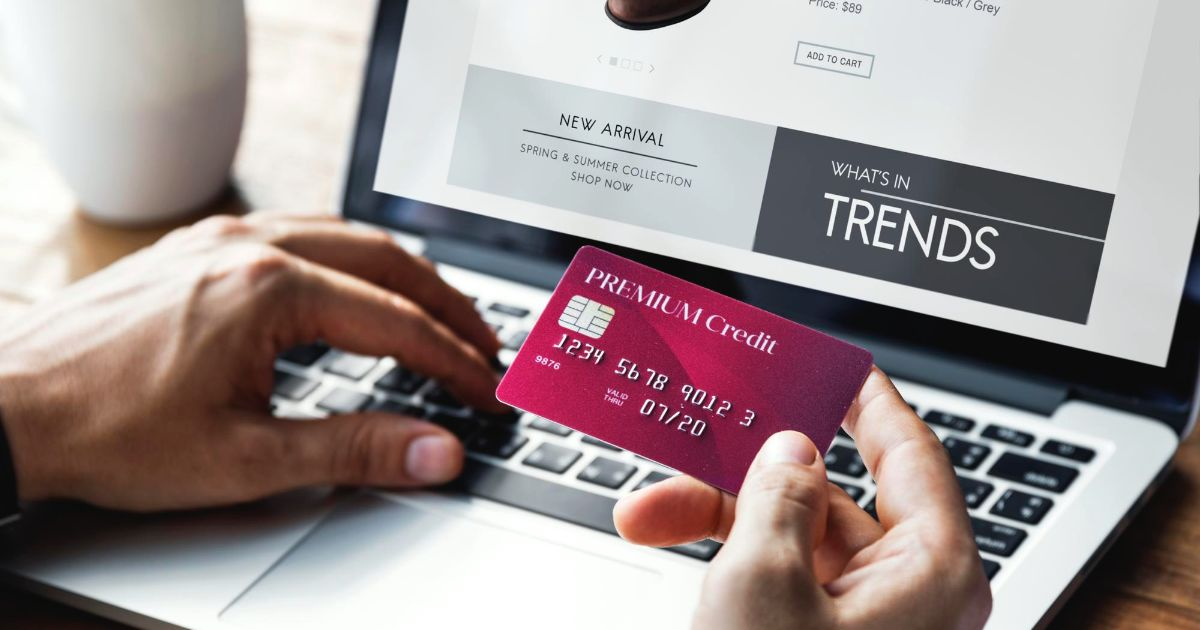 How to begin selling using Amazon Arbitrage?
Follow these essential steps to get started on your journey to become a successful retail arbitrage seller.
Open your own Amazon Seller account
If you're looking to open your own Amazon seller account, you have two options. An individual seller account is best suited for sellers who plan on selling relatively a few dollars of products on the platform.
On the other hand, a professional account is ideal for sellers who intend to make frequent or large sales through the platform. For those looking to take advantage of retail arbitrage- buying products at a discounted rate and reselling them later -an individual seller account is the most suitable choice.
Regardless of your selling strategy, Amazon's various features ensure a smooth path for every aspiring business owner that eventually leads to success.
Individual Seller Account
For the budding entrepreneur, Amazon offers a free individual seller account.
Not only are you able to list up to 40 products at no cost, but the setup and management of your account are relatively straightforward. Be aware however that when it comes time to make a sale, you'll be required to pay Amazon $0.99 for each transaction as well as an additional 15% of your total sales.
So although the account itself is free, there can be quite a large financial cost to take into consideration before diving in and creating an individual seller account on the Amazon platform.
Professional Seller Account
Amazon professional accounts are a great option for businesses seeking to make the most out of their account.
For a relatively low fee, they offer access to more than 40 product listings without any additional Amazon fees on sales. It also comes with the added benefit of the Fulfillment by Amazon (FBA) feature which makes storage and fulfillment an easier task. Though the FBA service does include separate costs, it is worth investing in as it increases trust amongst customers with quality shipping services and timely packaging.
All these features make professional accounts perfect for businesses requiring more than 40 listings, fast delivery times, and reliable customer service.
Look for Products to sell
This would probably be the toughest job! Retail arbitrage can be an excellent way to make money by reselling items.
To ensure you make the most of your resources it's important to look for products during clearance sales, with the Amazon Seller smartphone app in hand. This way, you can scan product barcodes and compare prices with other sellers in real time so you know what you should pay.
Don't forget to factor in Amazon's fees and potential shipping charges as well – low cost doesn't mean high value if they don't send it! Lastly, while searching for items with the cheapest price points possible, don't forget to keep an eye out for quality too.
Customers want the best value from you and your reputation is at stake if poor-quality items are sold.
Additionally, factors like the buy box price, current selling, and current buy box price on Amazon should be evaluated to determine your competitiveness in the market.
List your products on your account and start selling
Maximizing your potential on Amazon can go a long way toward success as a seller. Once you have sourced quality products, it is time to list them on the platform for sale. When creating your product listing, make sure to include the necessary information and optimize the listing with keywords so that customers could find your products easily. Amazon then creates a listing that will be in your Manage Inventory page.
The seller app, along with Seller Central, provides you with the necessary tools and information to manage your inventory, track sales, and match low price for your buying. By utilizing these resources, you can make informed decisions and maximize your potential profit.
Don't forget to include high-quality images too so customers gain a better visual understanding of what they are looking at. For extra exposure on Amazon, use their Fulfilled by Amazon program to boost your visibility across the platform. Making sure your prices are competitive is also important so don't forget to do price matching with other sellers when possible.
Remember that costs such as Amazon's fees play into the finances of this endeavor so make sure you subtract them from your actual selling price when tallying up profits so that you don't end up in a deficit!
Monitor reviews and manage your platform
Providing quality customer service off the bat will ensure that customers have a positive experience with your product. This leads to increased customer satisfaction and better reviews, which boosts sales in the long run.
To this end, it is essential to hire a customer service representative who can quickly respond to feedback and address any issues customers might face. Also, monitoring competitors' reviews provides great insight into how they are performing from the perspective of their customers and what strategies you could adopt.
By taking the initiative to deliver optimal service, you can proactively increase your chances of more sustainable business model by producing quality reviews from your own customers.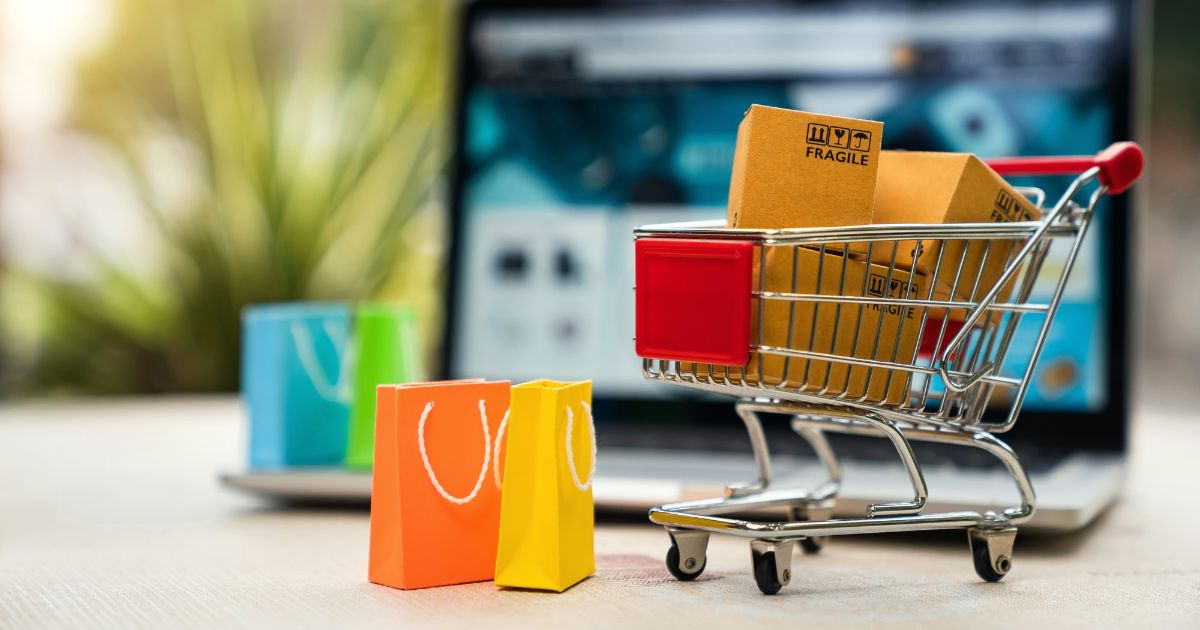 The Pros and Cons of Amazon Retail Arbitrage
Pros:
An inexpensive way to become a seller on Amazon
Starting an Amazon business can be an intimidating and expensive prospect, but there are some cost-effective options worth considering.
Retail arbitrage is one of the least expensive Amazon business models with initial startup costs averaging around $1000. Some sellers have even reported starting as low as $500! These entrance costs are considerably lower when compared to other types of businesses run through Amazon, making it a great option for budget-conscious entrepreneurs.
If you're looking to get your feet wet at minimal risk, retail arbitrage could be your ticket to success!
Effective to gain short-term earnings
Retail arbitrage is a great way to make quick profits in the online market. By seeking out items that are being sold at a discounted rate and then reselling them on an online platform, you can see increases in revenue in much less time than other methods of marketing.
You don't need to worry about building your brand either since you can list the product right away and find its pricing right after acquiring it. This allows for faster offers on the marketplace, giving you quick access to those profits.
Cons:
Lower profit margins
Retail arbitrage is an inexpensive way to start a business, but it doesn't always guarantee success. While 62% of retail arbitrage sellers have reported earning around $5,000 every month, a surprisingly high 25% make less than $500! And for those who are in it for the long haul, almost half of them revealed that their profits only began to show after six months.
So while many go into retail arbitrage with the hope of earning quick cash, it seems that dedication and perseverance pay off in the end.
Risky because of regulations from brands
Amazon is one of the most widely used platforms for customers and businesses alike. With millions of brands both large and small, it is no wonder that Amazon is so popular.
To further provide a sense of security and control to brands, Amazon created Brand Registry Protection to ensure that only authorized sellers can list certain products. Similar to other platforms, if sellers offer items that are restricted by the brand, their listings will be flagged until proper authorization is obtained; without being an authorized reseller, a product cannot be sold.
This additional layer of protection upholds a standard of authenticity towards products that may otherwise be sold without consent from the actual brand itself.
It's worth noting that retail arbitrage requires careful consideration of your own personal risk tolerance. While it can be a profitable business, it's important to assess the potential profit against the investment and effort involved.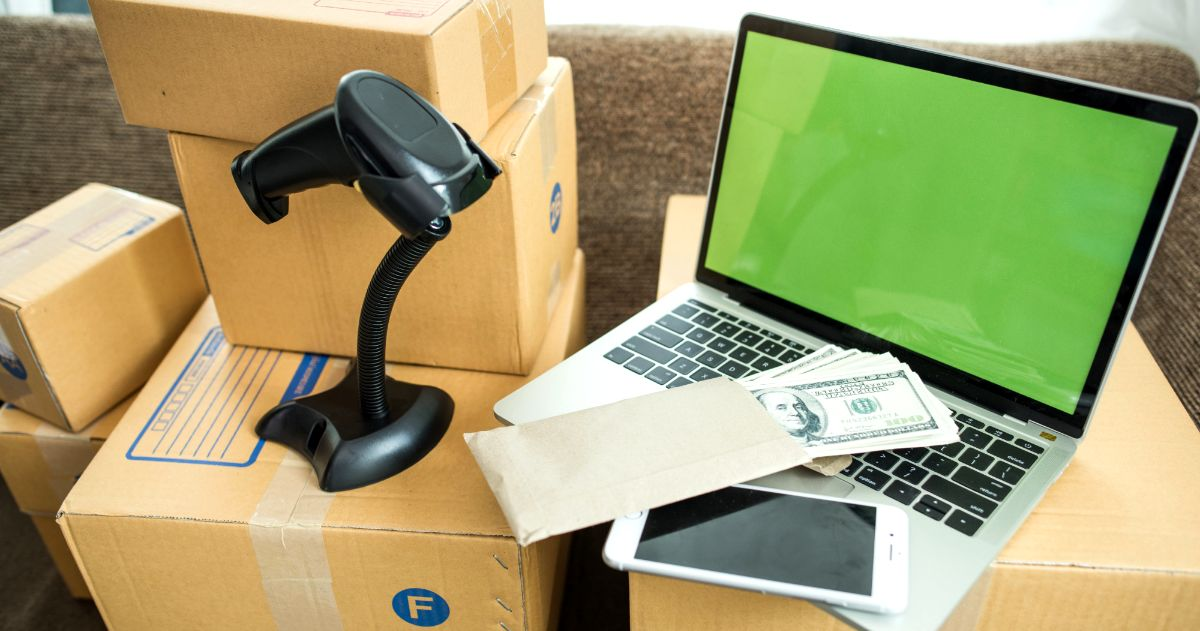 Different types of business models on Amazon
In addition to retail arbitrage, there are five other prominent business models on Amazon
Private Label
Private label selling on Amazon has become increasingly popular over the years, with recent reports stating that 67% of the sellers on this platform are using it.
This model involves sourcing an existing product, customizing and/or rebranding it as their own, and then reselling it on the Amazon website.
Through this method, entrepreneurs and small business owners have been able to easily set up shop and rapidly achieve success by taking advantage of people's familiarity with and trust in the Amazon marketplace.
Private label sellers can go for FBM or FBA model – FBM sellers ship products themselves while FBA sellers let Amazon handle the shipment and delivery.
According to research from Digital Commerce 360, 86% of consumers claim to look for brands they recognize rather than new ones when shopping online – making partner tool-driven labeling a viable option for creating one's own business.
Wholesale
The wholesale business of buying products in bulk allows for a great deal of financial savings.
Wholesalers are able to purchase goods at a lower price than usual when they buy large amounts, making it easier and more cost-effective. They can then further their profits by selling these items individually on Amazon at regular prices, while also having the option to sell the same items for a wholesale price if an adequate amount is wanted.
This system enables businesses to maximize their sales and earnings without compromising their inventory.
Online Arbitrage
The world of online e-commerce is rapidly expanding, and so too are the revenue streams available to savvy business owners.
One such revenue stream is e-commerce online arbitrage,' which involves buying discounted products from one website, then reselling them on another platform at a slightly increased price.
This profitable venture has been embraced by 17% of Amazon sellers, who apply their business acumen to understand the ebbs and flows of the market while taking advantage of low-priced offers.
While there are risks associated with this model, it can prove to be an invaluable source of income for those with the right combination of foresight and experience.
Dropshipping 
Drop shipping is a dream come true for entrepreneurs wanting to start a business pronto, but who might not feel ready to stock up on inventory.
Instead of having to procure items up-front, which can be both time-consuming and costly, the drop-shipping model allows sellers to simply display product listings without needing their own stockpile of items.
At the same time, customers can shop online with ease knowing they are getting their products directly from suppliers rather than going through the seller first.
Drop shipping is truly a revolutionary way of selling, benefiting both customers and sellers in myriad ways!
Handmade
Many Amazon sellers who sell handcrafted goods have a unique business model. Artisans, specialists, and craftspeople all make use of this platform to offer their products to the world. Whether they are making jewelry, artwork, decorative items, or clothing, these vendors put a great deal of skill and effort into every item.
From selecting the materials to deciding on the price of their products based on all that work it took to create them – these sellers know that their creations will bring stories and beauty into the homes of customers across the globe.
While retail arbitrage can be a profitable venture on Amazon, it's worth exploring other e-commerce platforms as well. Some sellers diversify their businesses by expanding to other platforms, such as eBay or Shopify, to reach a wider customer base and tap into different markets.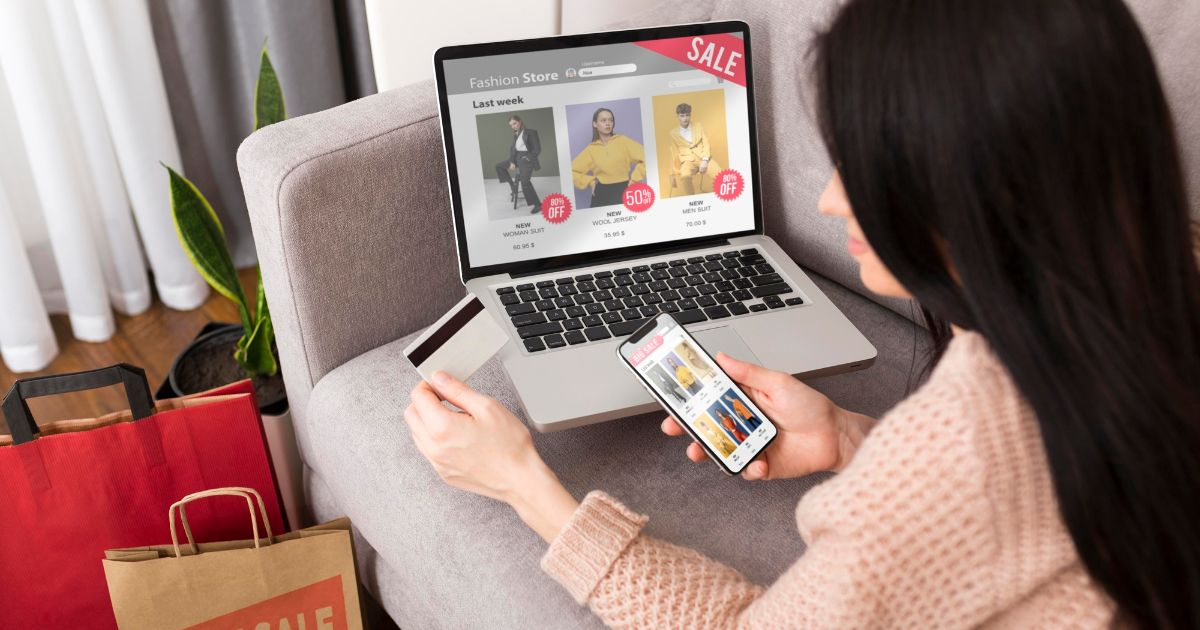 Our Thoughts
Starting a business of any kind carries risks, but many new entrepreneurs are considering Amazon's retail arbitrage over other business models as a smart way to get involved in the e-commerce game.
This strategy is great for beginners who need a low-risk way to dip their toes into selling on Amazon, and seasoned professionals may enjoy the potential short-term benefit of making a profit quickly. To maximize your chances of success with this approach, it's important to make sure you're staying up-to-date on the best practices and latest trends in retail arbitrage to know if that product sells.
The right guide can help you leverage every advantage that comes with this exciting business model.
We hope you found this article worth your time! Stay connected to Our Cubicle for more articles of your interest!