Are you looking to get into eCommerce in 2023, but feeling unsure where to start? Dropshipping can be an easy and lucrative way of doing business if done right.
To make the most out of your successful dropshipping business endeavors this year, it is important to figure out which products are going to be coveted by potential customers.
In this blog post, we'll explore the best dropshipping product ideas in 2023: key trends that may find top trending dropshipping products to take off and become profitable throughout the year.
With thoughtful insight from experienced entrepreneurs plus educated guesses about upcoming retail patterns, you'll find yourself navigating, armed with the hottest items ready to help expand your eCommerce knowledge!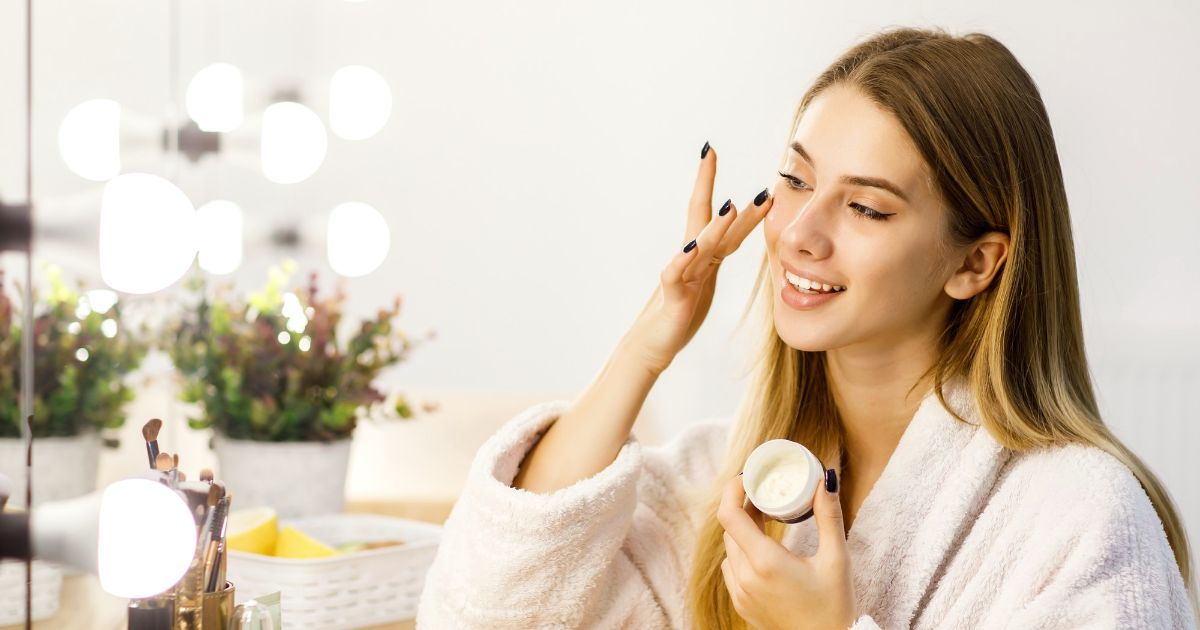 Health and Beauty
The best dropshipping products to sell when it comes to building a successful health and beauty products business are often those with the most universal appeal. After all, who doesn't like taking care of their skin and looking good?
Fortunately, health and beauty items have been an evergreen market trend with demand growing year after year. If you focus on best-selling cosmetics such as makeup, skincare, fragrances, hair care tools, and more – you can rest assured your dropshipping business will have plenty of customers lined up!
With careful segmentation into niche markets within the broader industry and staying updated with new launches in these categories to best serve the needs of consumers, your dropshipping business can easily stay ahead of the competition.
1. Face roller and gua sha scraper set:
When it comes to the best dropshipping products to sell in the health and beauty category, face rollers, and facial gua sha scrapers are great options.
Not only are they both easy and safe to use no matter your age or skin type, but many dropshipping suppliers sell them as a set, meaning you can secure a great price per unit. Plus, people usually opt for these items to add a luxurious touch of relaxation to their everyday skincare routine.
In short, face rollers and gua sha scrapers make for some of the best beauty products to dropship right now.
2. Muscle Massage Gun:
Hot and cold gels are great options but they are fairly common. If you're looking for something different, why not consider muscle massage guns?
According to Google Trends, the search volume for this niche has surged over the past couple of years. It's easy to understand why: muscle massage guns appeal to both athletes as well as those dealing with joint and muscle pain.
If you want your store to stand out from the crowd then adding muscle massage guns could be the best idea. So, what are you waiting for?
3. Face Masks:
If the Covid-19 pandemic taught us anything, it's that wearing a surgical mask in public is now the norm. It could be time to look at setting up a dropshipping store, as face masks are among the best items you can sell. Not only will you benefit from having a low price per unit, but you could even make considerable markups on each one.
Point to note though – remember to do your market research and figure out ways for your products to stand apart from the rest. Do you have an idea for a new design for face masks? Or perhaps you could look into investing in anti-fog masks or kid-friendly masks.
If not, simply take stock of what is best-selling in your category and it may be easier than you think to find highly profitable products to dropship!
4. Blood Pressure Monitor:
With the world's population continuing to age, blood pressure monitors have seen a surge in popularity – making them one of the best dropshipping products out there.
If you're considering adding them to your shop, you can make sure that you get the best results by offering a wide selection of colors and designs, as well as related accessories. In addition to reaching an ever-growing demographic of consumers, you should also benefit from the relatively low cost of production.
There has never been a better time to invest in blood pressure monitors for your store – so why not take advantage and give your profit margins a boost?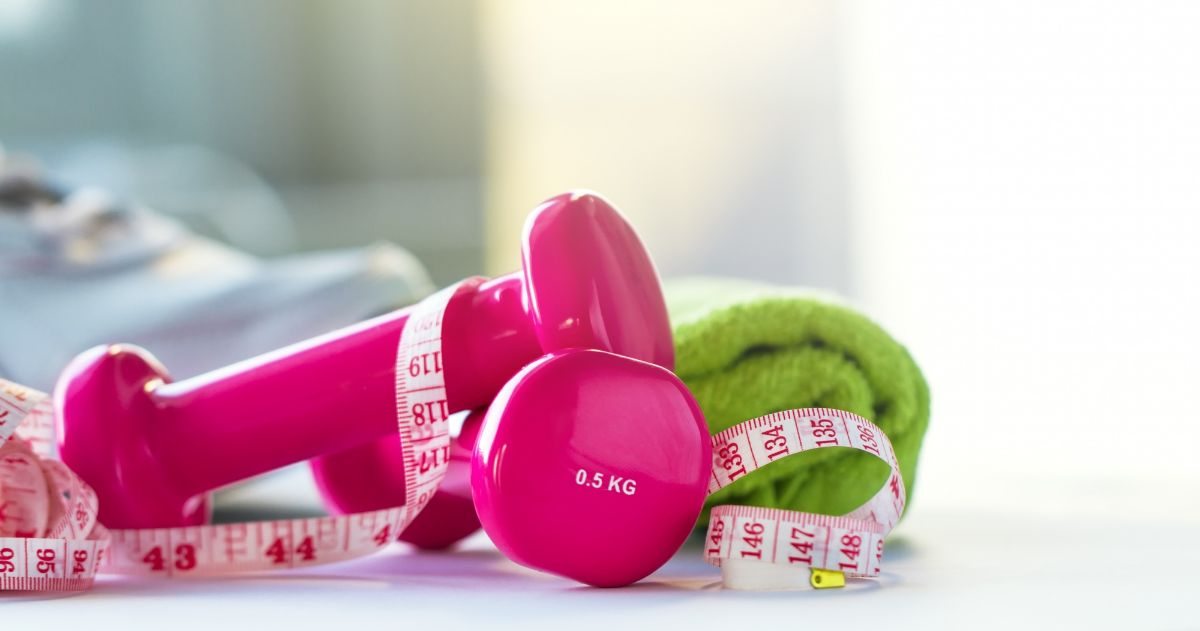 Home Fitness Equipment
With time being a precious commodity these days, we're all on the hunt for the best dropshipping products to help increase productivity and accomplish more during our busy lives. So why not focus on fitness?
People lead increasingly busy lifestyles, and despite best intentions, it can be tough to squeeze in those extra trips to the gym. Your best bet is to find some of the best items to dropship that'll help you stay fit without having to leave your home.
Splashing out on a rowing machine or a home gym setup could quickly become an invaluable part of your daily routine, giving you the added advantage of avoiding unpleasant trips to the gym when juggling heavy workloads!
1. Resistance Bands:
The humble resistance band may be small and inconspicuous, but don't underestimate its power. They have undoubtedly helped many people become their fittest selves, quickly and easily!
Resistance bands are one of the best items to dropship due to their versatility and everyone can use them. Whether you market them to physiotherapists, sports academies, single athletes, or anyone looking for an affordable and convenient way to exercise at home – you will always be sure of success. These bands come in a range of sizes and designs, offering something for everyone; it's no wonder they remain so popular!
So, what are you waiting for? Start your own Dropshipping business now!
2. Yoga Mat:
When it comes to finding the best dropshipping products, it's safe to say that yoga mats more than fit the bill. Sure, search queries for them may have surged with the start of coronavirus lockdowns, but if you look at Google Trends data it is clear that they have been steadily on the rise in popularity over the past few years. What makes yoga mats a surefire winner?
Apart from its accessibility – and let's face it, who isn't practicing yoga these days – its versatility makes it a great choice for any dropshipping store. Not only do yogis need them, but people looking for home workouts find them just as useful too.
So why not add yoga mats to your catalog today and see just how profitable they can be?
3. Ab Roller:
If you're looking to inspire your online customers with an item they can connect to, consider adding ab Roller to your product line. They are some of the best items to dropship here and their manufacturing process is very affordable, which means there's a great opportunity for markups.
Ab rollers have a reputation for being effective pieces of exercise equipment that many gym-goers swear by, so this could be the perfect addition to any fitness store.
4. 1-gallon Water Bottle:
Big water bottles are undoubtedly one of the best dropshipping products on the market today. As shoppers become increasingly health-conscious, it's important to make sure that they have easy access to drinkable water during their workouts or busy days.
An extra-large water bottle is an essential item for any fitness buff, and it's an item that can be produced and sold affordably. Specialized materials such as stainless steel, aluminum and more can provide maximum durability and customers can choose from a variety of designs, ensuring their best option helps them stay motivated and hydrated!
This is why dropshipping these water bottles may help your business reach mounts.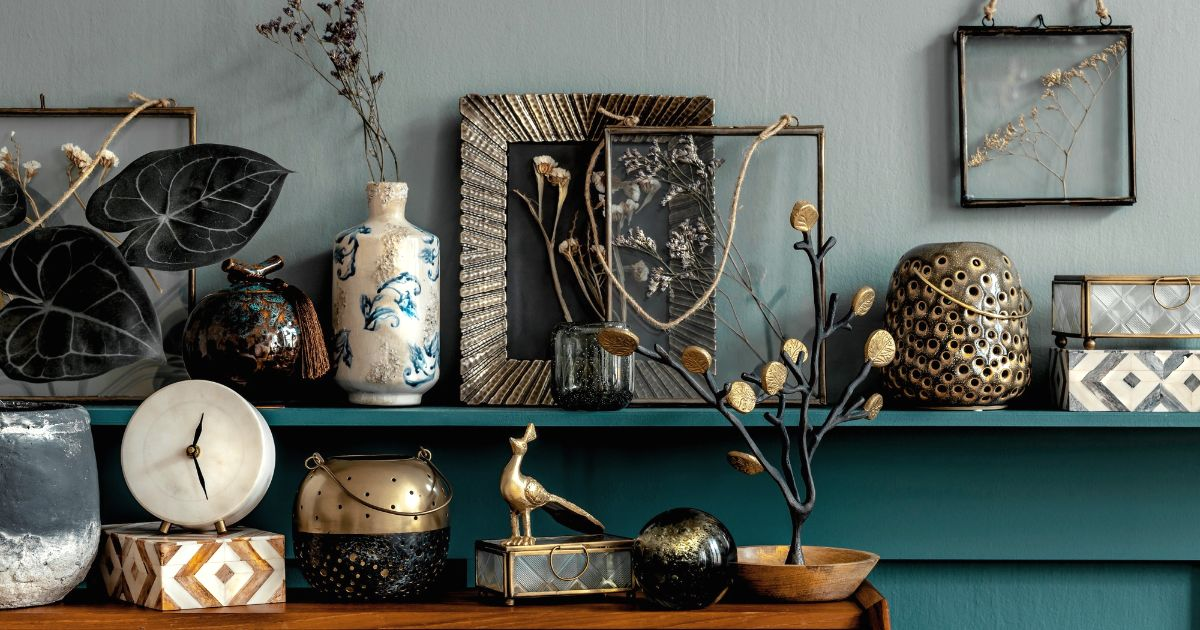 Home Decor and Accessories
If you're looking to get your dropshipping store up and running with the best dropshipping products to sell, look no further than home decor and interior design accessories.
Whether you're an established seller or just starting out, focusing on these best dropshipping products is a surefire way to bring in potential customers and turn them into repeat purchases.
By Customizing products that fit into any interior design atmosphere and providing a wide selection of options available through the marketplace, this could be one of the best dropshipping strategies available today. So why not give it a try?
Let your customers' imaginations run wild and focus on creating stylish living spaces for everyone – perfectly tailored for their own unique aesthetic!
1. Laundry Basket:
Looking for the best dropship products? Look no further than laundry baskets – this dropshipping product is here to stay!
Not only does it have a high search interest as shown by Google Trends, but it is also incredibly useful – every household needs to do laundry, so having reliable and stylish laundry baskets is simply a key. Before settling on which dropshipping products to offer in your store, take some time out to conduct market research and find out what the latest trends in interior design look like.
Offering attractive and timeless pieces that fit the current trends will ensure your online store is popular among customers!
2. Alarm Clock:
Alarm clocks make for one of the best dropshipping products out there. It can be offered to a specific niche audience or a wide variety of customers, giving store owners great flexibility to maximize their profits.
The good news is that alarm clocks come in a wide range of styles: different colors and patterns, various features, and custom designs for any market segment. Plus, it's all very affordable – a great reason why dropshipping stores are turning to alarm clocks as one of their key products. Thanks to their versatility, these items are perfect additions to any e-commerce website, whether it be as the central core product or simply an addition to an existing product line.
Clearly, alarm clocks have all the qualities needed to make them high-selling dropshipping products!
3. Bathroom Accessories:
If you're running an online business that sells home accessories, why not take the plunge and add bathroom products to your store?
Adding a bathroom product line to your store will set you apart from other online shopping destinations, allowing customers to find everything they need in one place. To identify the best products to dropship for your bathroom product line, turn to trusted sources like Pinterest for inspiration!
With its user-friendly platform, Pinterest can be loaded with visually inspiring mood boards crafted by top trendsetters in the industry, giving you ideas on which niche items are gaining prominence. Furthermore, by researching trending topics on social media platforms, you can gain insight into what bathrooms of all styles need.
With a little help from social media and crafty research tactics, you can create an on-trend bathroom collection that meets modern customers' needs – without breaking the bank!
4. Full Body Mirror:
Mirrors make some of the best dropshipping products due to their unceasing popularity – Google Trends shows full-body mirrors have had stable demand for years now.
The best part is, the product itself is highly customizable, so you can find ones that perfectly align with your eCommerce business's target audience.
Although these products may not lead to repeat purchases from customers, teaming them up with other lifestyle items can help increase their average order value.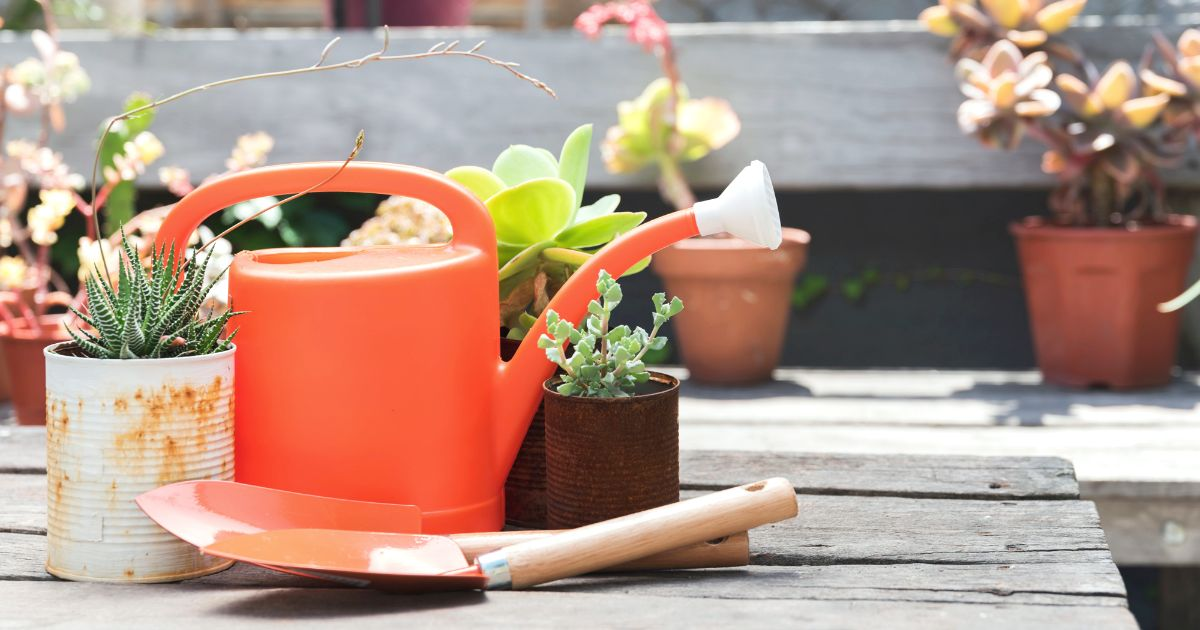 Garden and Kitchen
As the saying goes, "The best things in life involve food and flowers." Now, every savvy seller can get in on the trend with a great dropshipping business, providing customers with the best products for their kitchen and garden.
From cake makers to planting trays, buyers have endless options for outfitting their homes. Those who want to keep up with the times should definitely look into drop shipping these top-selling products.
With a store full of rustic coffee mugs and trendy gardening tools, you'll be sure to make waves in the eCommerce landscape!
1. Food Storage Containers:
Consumers have never been more informed, nor as invested in making sustainable choices as they are today. This is particularly good news for online sellers stocking food storage containers – the best products to dropship!
Now more than ever, customers are looking for ways to reduce their footprint and help the planet. But it's not just about doing the right thing for our environment; stored foods typically taste better and last longer, plus there are health benefits associated with cooking fresh meals at home compared to store-bought options or fast food takeout.
By leveraging these ecological, health, and financial angles in your marketing strategy, you can get more bang for your buck.
Let your social media presence do the heavy lifting of connecting you with like-minded partners who care just as much about maintaining an eco-friendly lifestyle without compromising on convenience. Good luck!
2. Outdoor LED Lights:
As social restrictions come to an end, we've all been reminded of the beauty that comes with appreciating our surroundings. What better time to take advantage of this than now?
Google Trends confirms that outdoor lighting is one of the most sought-after best dropshipping products these days, and in this day and age, you can have a thriving business just by selling various designs of outdoor LED lighting year-round. Whether you want soft fairy lights or bright Christmas garlands, outdoor lighting is sure to amaze any home.
Don't miss the chance to capitalize on this trend – it's time to let your light shine!
3. Charcuterie Board:
If you're aiming to create a luxury brand, charcuterie boards are definitely worth considering when looking for the best products to dropship.
Depending on your chosen board, you could expect potentially high markups and great ROI from this venture. Offer customers options when it comes to accessories and finishes and there's sure to be even more of an air of opulence and exclusivity in your items.
Even if that's not the kind of appeal you're going for, a charcuterie board is still an excellent choice as it will be attractive to middle-class shoppers who can take advantage of its versatility by using it for any event or gathering.
4. Flower Pots:
If you're looking for one of the best dropshipping products out there, look no further than the versatile flowerpot. Practical, affordable, and sporting an almost endless array of sizes and designs.
Flowerpots have everything you need to add something special to any home garden or interior decoration. With trending designs like terracotta, wicker, and modern geometric styles, it's no wonder that flowerpots are such a popular choice for eCommerce stores selling anything from gardening products to interior design items.
So don't delay and check out this must-have product today!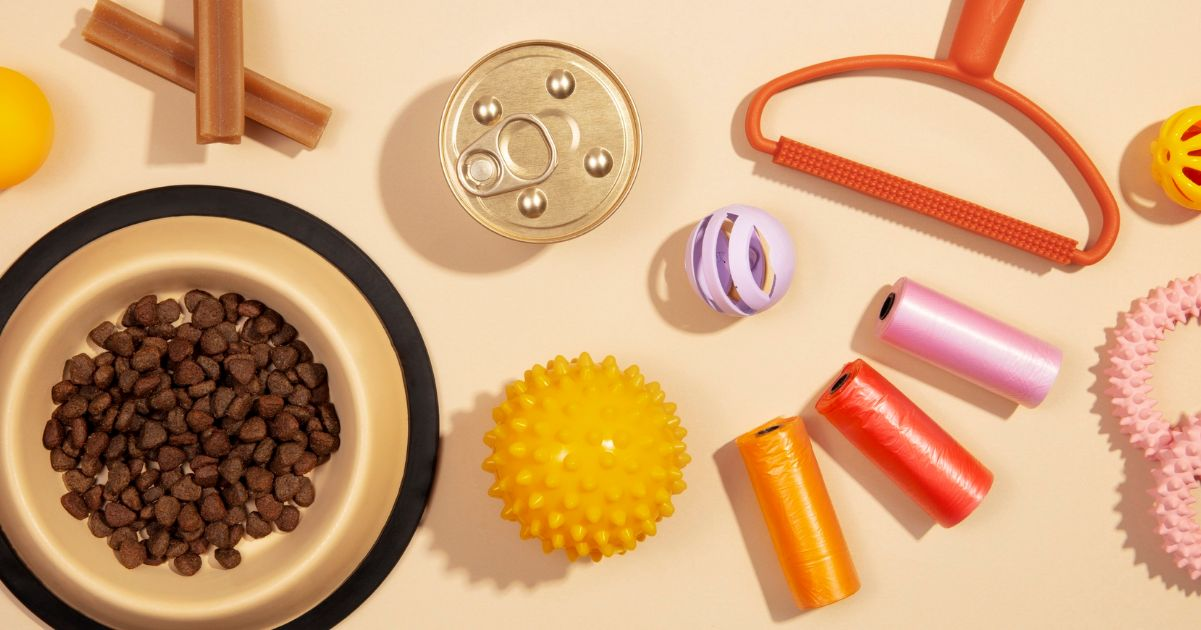 Pet Supplies
Are you looking for the best dropshipping products to sell to pet lovers across the world?
Pet owners are a huge potential market for online stores and are becoming increasingly popular online shoppers for pet supplies. With a combination of customer research, unique style, and product knowledge, you can craft the perfect shopping experience for your pet-owning customers.
By researching which products pet lovers crave, paying attention to trends in pet purchases, and offering quality assurance on products you dropship, you can ensure that you have the most desirable catalog of items available – making pet owners flock to your store!
Whether you specialize in organic food items or trendy toys, keeping current on what your target audience needs will be key to staying ahead of the curve.
Start today by exploring what's out there and remember that understanding your customer base is one of the most important ways to find the best dropshipping products.
1. Dog Bed:
If you're looking for a quick and easy way to give your furry friends the cozy sleep they deserve, then dropshipping dog beds are a great option! Providing your customers with the best products doesn't have to be stressful – there are plenty of reliable suppliers who can help.
Retailers with a wide range of target markets can easily find the perfect bed to fit their customer's needs; from orthopedic dog beds perfect for senior dogs to floral pet bunk beds for those pet parents who love a shabby chic aesthetic!
Give your customers peace of mind knowing that their pup is sleeping in comfort and style.
2. Cat Litter Box:
When it comes to litter boxes, cat owners are willing to spend on quality.
Fortunately, this makes them one of the best dropshipping products with a ready-made customer base. So what can you as a supplier do to stand out from the crowd and appeal more to your potential customers?
Think about adding value – do you have unique designs waiting in the wings or could you introduce automated doors, features that no one else is offering?
By delivering on promises, you'll be showcasing your product as an invaluable asset for cat lovers everywhere.
3. Poop Bag Holders:
If you're looking for one of the best products to dropship for your pet-focused eCommerce store, look no further than the dedicated poop bag holder.
These lifesavers have been growing in popularity with urban dog owners for years, as they serve a useful purpose: carrying and easily dispensing poop bags on walks! And don't worry about breaking the bank either – these little accessories are cheap to purchase and easy to mark up so that you can get your profits rolling in no time.
All that's left to do is encourage men and women alike to find inventive ways to show their furry friends they care – by always having a dedicated poop bag holder close at hand.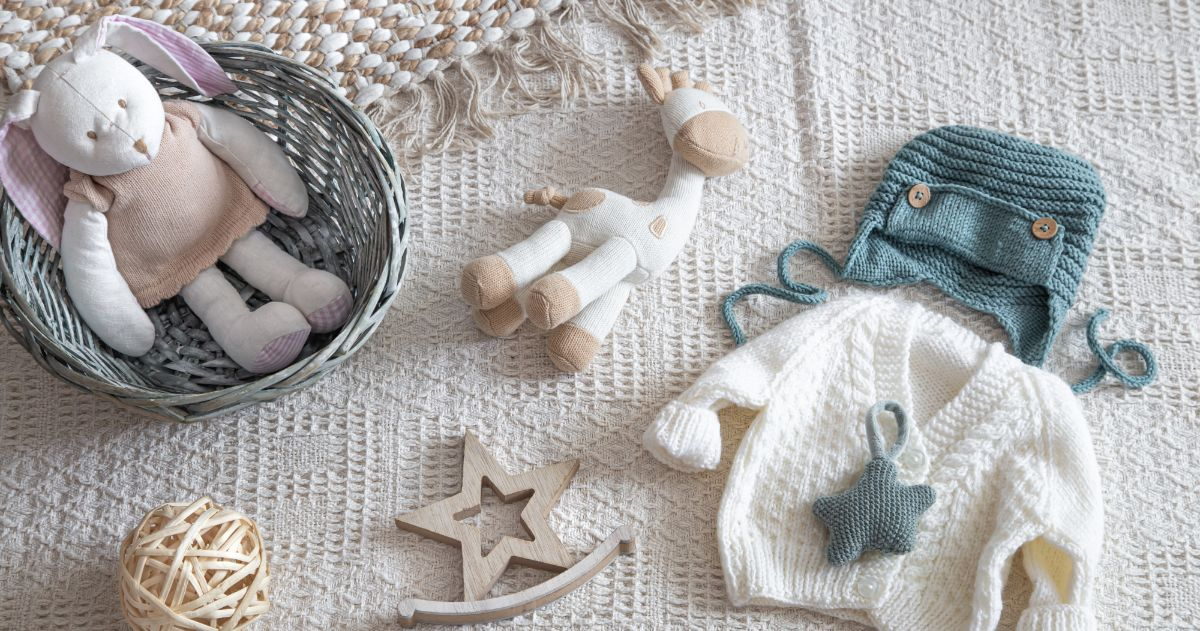 Baby Care
If you are looking for the best products to dropship, baby products may be the answer as they continue to remain highly sought-after. Baby products are popular among parents and grandparents alike, meaning that your customer base is vast and sure to produce more sales.
Careful research about the best dropshipping products in this niche will give you an edge to stand out from the competition. High-quality items such as toys, clothes, and accessories are always in demand from expecting mothers or diligent grandparents searching for gifts.
With a wide selection of remarkable items readily available to ship directly to your customers, it's easy to provide something special at a price everyone will love.
1. Breast Pump:
The baby products list will be incomplete without a breast pump. On their own, these items can provide a strong and profitable revenue stream thanks to their quality materials and unique designs.
Plus, these high-end baby products also help to elevate the value of your store as they are seen as valuable tools for new moms.
By supplying colorful designs and special features with each pump, you could easily draw potential customers away from competitors who sell off-brand pumps with fewer features. Including breast pumps in your product range is sure to make your business more profitable and attractive than ever before!
2. Diaper Bag:
Finding the best products to dropship can be a challenge, but our product research shows a growing market for diaper bags. Diaper bags are an essential item for every parent and can provide significant sales potential as a drop shipper.
A quick search of Google Trends shows that diaper bags are always in demand, so make sure you know your target audience when stocking up. Do they want stylish prints, or do they need more storage space for their little one's items?
Keep these questions in mind when looking for top-selling dropship products and you'll be sure to hit it out of the park!
3. Baby Carrier:
If you do your product research right in this niche, you certainly won't like to miss baby carriers!
If you ask any parent, they will tell you that there are times when they wish they had more hands. Thankfully, these lightweight essential items make it easier to get tasks accomplished on the go.
With a number of suppliers offering cheap production and the ease of markup, introducing baby carriers is sure to be a hit with customers who understand their convenience.
Start stocking them today and watch your sales take off without breaking your budget.
4. Hypoallergenic Baby Diaper
Hypoallergenic baby diapers are another excellent product to dropship as they cater to a specific and growing market segment of parents who prioritize their baby's skin health and comfort. With increasing awareness of allergies and sensitivities, the demand for hypoallergenic products, including diapers, has been on the rise.
By dropshipping hypoallergenic baby diapers, you can tap into a profitable niche while making a meaningful impact on parents' lives.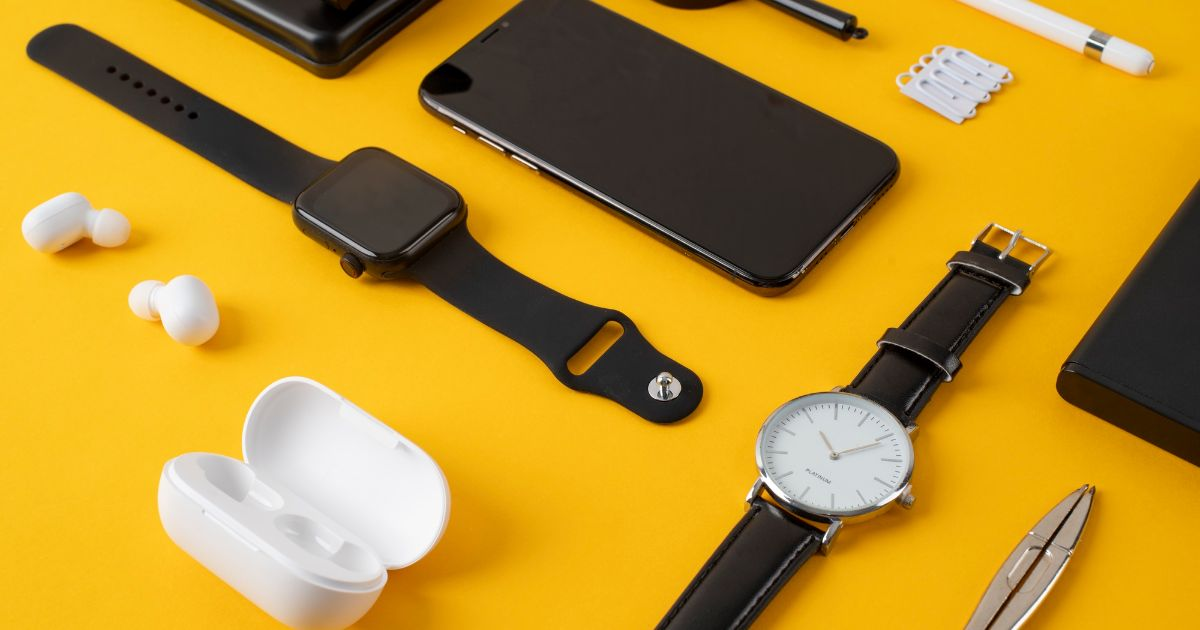 Gadgets
Enter the ever-increasing world of trending gadgets! With products ranging from blue light glasses and digital devices, these best-selling dropshipping items are surefire attention grabbers. Offering a winning combination of style, utility, and convenience – this is one foolproof way to make heads turn.
So don't wait any longer – try the best products to dropship today and get ready for skyrocketing sales!
1. Noise-canceling Headphones:
In today's remote working realm, focus, and concentration have become valuable commodities. As such, the best products to dropship that help in providing uninterrupted concentration are highly sought after.
Noise-canceling headphones are among the best solutions to this problem – their effectiveness in allowing users to dive into their work without distractions is unparalleled. Besides, they don't cost much upfront, making them an ideal option for businesses looking to invest in technology.
With a wide array of headphones available in the market today, you can pick one stocked by your favorite supplier and get it integrated seamlessly into any online store as quickly as possible.
Dropshipping these items could be economically beneficial for your business giving you an edge in shipping costs over competitors who take longer to deliver products.
2. Bluetooth Earbuds:
The best way to stay ahead in the dropshipping game is to stock Bluetooth earbuds and headphones. Wires are so 2006, after all!
Consumers everywhere are yearning for the best products on the market, and with the abundance of suppliers offering high-quality goods at accessible prices, it's never been easier to give them what they want.
Whether catering to low, mid, or high-end consumers, you'll easily be able to find affordable Bluetooth earbuds and headphones best suited for your dropshipping store's customers with the right product research.
3. Portable Speaker:
Portable and wireless speakers have become the best dropshipping products of this time, with their affordability and convenience as key factors. In recent years, technology manufacturers have been able to drop costs significantly, making them more accessible than ever before.
To make sure that your audio is up to standard and adequate for customers' needs, be sure to sample first and then create an enticing marketing campaign!
With such a great product at an affordable cost on your side, you're bound to make a profit in no time.
4. Phone Cases:
Adding phone cases to your dropshipping store is one of the best decisions you can make as a business owner. After all, they're considered one of the best dropshipping products because they have high sales volumes and equally high-profit margins.
Depending on the kind of audience you're trying to reach, it would be worth specializing in particular mobile phone brands such as Samsung or Apple or arranging thematic categories like ones based on movies or other popular culture references.
With the right product selection and marketing strategy, you'll have customers raving about your store in no time!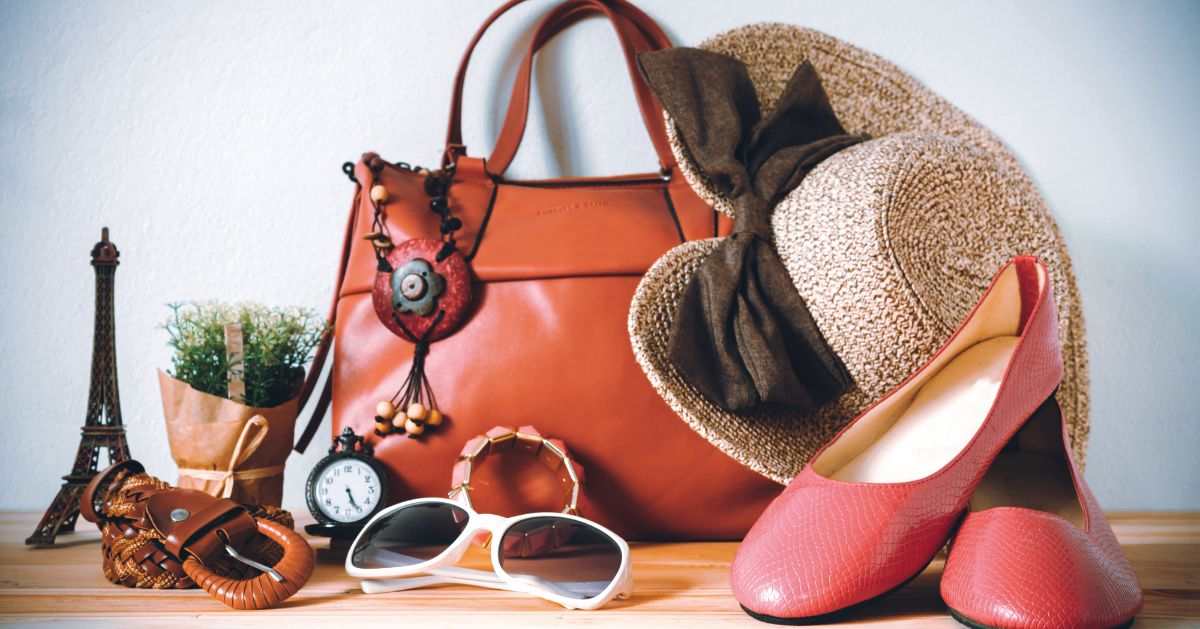 Lifestyle Accessories
If you're looking to break into the world of dropshipping, Google Trends shows that lifestyle-related products are best sellers. It doesn't matter whether you're into health and fitness, fashion and beauty, or sports and entertainment – there's a huge market of customers out there looking for the best products to dropship.
Whether it's leading brands or niche items, there's an endless selection of intriguing products that are sure to draw in customers and turn them into loyal fans.
From CBD gummies to Fender guitars, scale big with lifestyle and dropshipping businesses!
1. Reusable Shopping Bag:
Are you looking for the best product to start your dropshipping journey with? If so, reusable shopping bags may be the perfect item. After all, they have experienced a huge surge in popularity over the years as fashion lovers and eco-conscious customers often can't get enough of this functional and practical product.
Plus, when choosing a dropshipping product that is sure to bring success, make sure it aligns with the broader themes of your store for maximum user engagement.
Reusable shopping bags could be exactly what you need to kick off your journey on top!
2. Glasses Case:
With so many different eyewear products available, it can be a bit tricky deciding which ones to include in your online store.
Fortunately, eyewear cases make for a great product addition for any lifestyle eCommerce business. But what exactly are the best dropship products to dropship? Start by defining the type of products you want to stock–cases for sunglasses and contact lenses have varying price points and physical attributes that call for a discerning eye.
Even better, don't forget to add items such as wet wipes and other eyewear care accessories–this will allow you to bundle them together in package deals that are more attractive to shoppers.
So don't let all the choices discourage you–with careful curation and savvy sales strategies, adding eyewear cases to your store is sure to be a success!
3. Keychains:
Adding keychains to your line-up of the best dropshipping products is a great way to increase customer loyalty and show your store's unique personality. With easy access to keypad entry, many people still prefer the traditional use of keys for safety and convenience.
Keychains also give people the opportunity to express their individuality as well as serve both a fashion purpose and function. Providing options like a charm and antique keys can be especially popular amongst niche demographics, so it's important to consider how this type of product could benefit your eCommerce store.
Remember to check out suppliers with good reviews on quality control before making a decision on what items to stock – this will ensure that you're offering the right kind of products in order to solidify long-term customer loyalty.
4. Travel Case:
Traveling in style has become a priority for people these days, and we can help them out by providing affordable prices on a variety of travel cases and accessories.
With plenty of dropshipping suppliers available all over the world, we can effortlessly locate the best products that match our customers' needs and brands. All it takes is to create a checklist of desirable features, compare different manufacturers in terms of quality and pricing, and then make an educated decision on the most suitable choice.
Get ready to offer stylish travel conveniently at the best possible prices!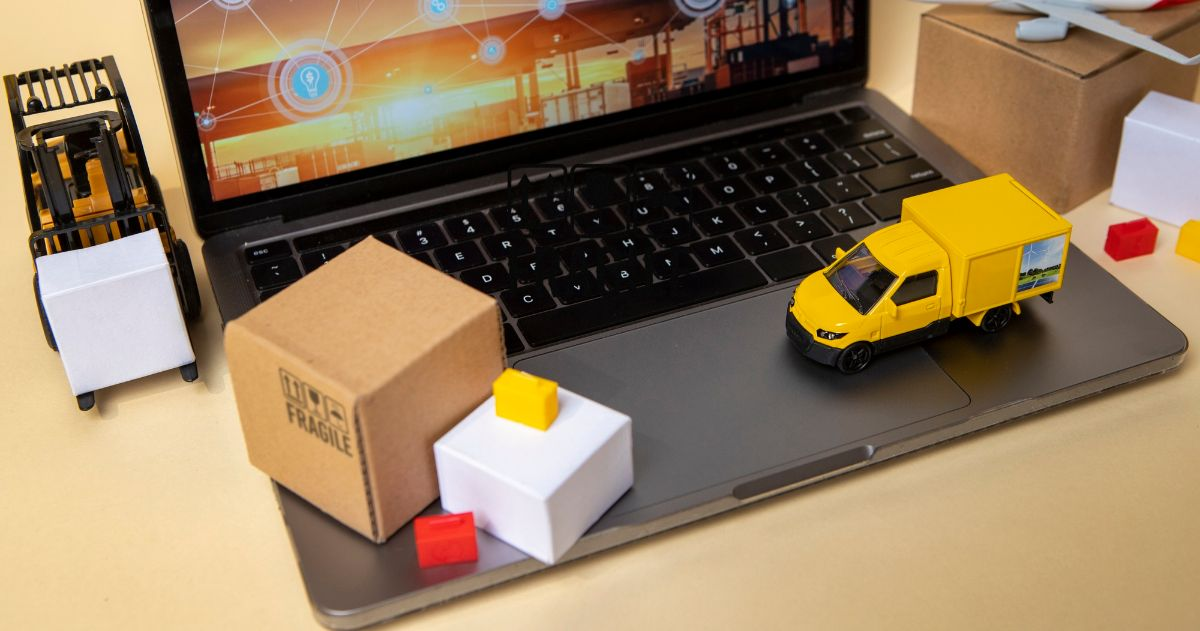 How to find the best dropshipping products to sell online?
Finding the best dropshipping products for your online store can be challenging. However, with the right research and tools, you can make informed decisions. Put personal preferences aside and focus on trending products that meet customers' needs. Aim for a 50% profit margin to ensure long-term profitability.
Keep an eye on your competition to stay ahead and adapt your business model accordingly. Testing different products allows you to find unique, affordable, and high-quality items for your store.
Don't settle for just one product; compare options to meet your customers' needs effectively.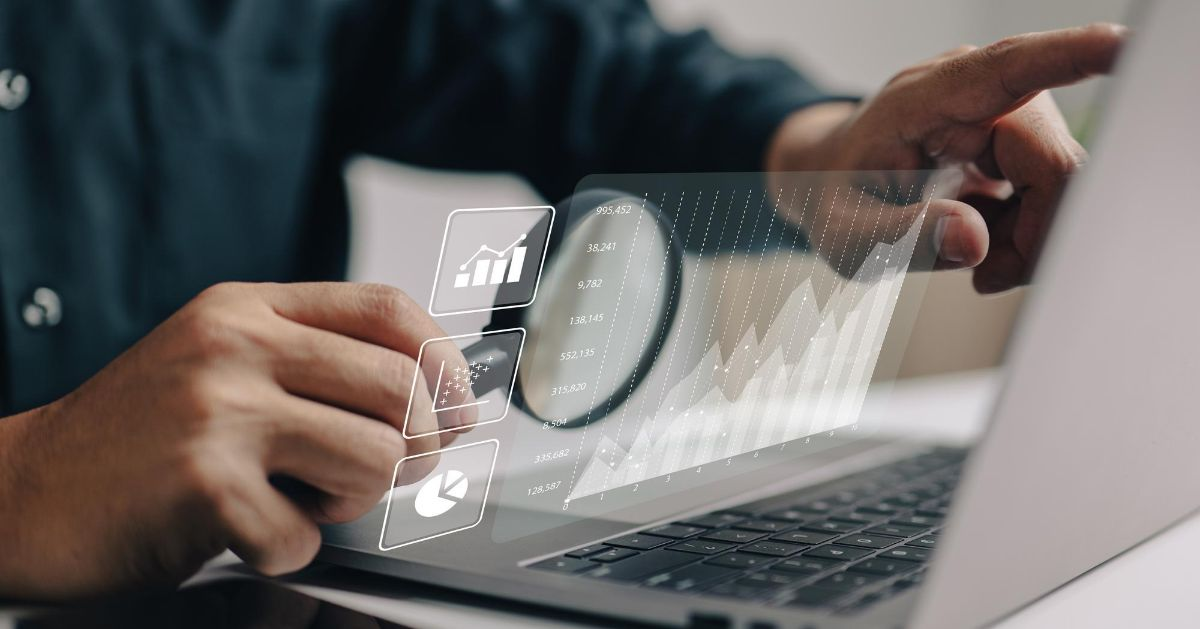 Product Research Tools
Researching markets and products is essential for any successful eCommerce business, yet many businesses find the process daunting.
However, this doesn't have to be the case – with the right resources and tools at your fingertips, you can ensure that customers come across your online store when they are searching for a product or service.
With a selection of market and product research tools available, you will gain insight into potential customer behavior and preferences that will allow you to take your business to the next level.
Google Trends:
Google Trends is an invaluable tool for marketers. It provides insights into search queries, allowing businesses to track keywords and compare interests across countries.
With its user-friendly interface, businesses can make informed decisions about their strategies and stay ahead of trends. Its accuracy and reliability have made it a top choice for market research.
SaleHoo:
SaleHoo is a comprehensive market research platform for eBay or Amazon sellers. It offers millions of product searches, insights into demand and competition, and supplier reliability feedback.
With access to tutorials and practical advice, it helps new sellers get started quickly. SaleHoo saves time and boosts profits, making it an ideal tool for online sellers.
Thieve:
Thieve is a must-have tool for drop shippers buying from AliExpress. It provides trendy products and high-quality product images to enhance your sales.
With Thieve, finding best-selling dropshipping products becomes easier, allowing you to increase profits and reduce stress. It's the perfect companion for eCommerce businesses.
AliShark:
AliShark is a powerful tool for AliExpress sellers. It provides data-driven insights, allowing you to make informed decisions in the eCommerce marketplace.
With analytics capabilities, you can identify trends, understand different markets, measure competitor performance, and track product demand. AliShark is your go-to tool for taking your online store to new heights and maximizing profits.
Online MarketPlaces
When it comes to finding the best dropshipping products, you can utilize eBay, Amazon, and AliExpress as valuable resources.
Explore the "Hot Products" category on eBay to discover the best-selling items in specific sections. This can give you insights into popular products and trends. Connect with relevant suppliers to source these products and stay ahead in the market.
Use Amazon to identify trending products by scanning the homepage and checking country-specific best-seller lists. Pay attention to product categories and the frequency of purchases. The search feature provides valuable information on total product search queries, helping you gauge niche popularity and find potential winning products.
Take advantage of AliExpress's weekly top trending products to identify popular items. This feature helps you distinguish between passing trends and potentially game-changing products. Stay updated with the latest trends by regularly checking this valuable resource.
Social Media Channels
Social media is a powerful tool for understanding market trends. It provides valuable data that traditional market research can't match. By engaging with consumers on platforms like Facebook, TikTok, Instagram, and Pinterest, businesses can gain insights into customer preferences and sentiments.
These platforms offer access to their target market, audiences, trends, and even product placements. Leveraging social media helps companies stay competitive and develop effective marketing strategies based on customer insights. From Facebook groups and surveys to social shopping sites, TikTok's viral trends, and Instagram's influencer impact, social media offers endless possibilities for success in understanding and capitalizing on your target market and trends.
In today's world, TikTok has seen remarkable growth and many researchers use it to find the best drop shipping product.
What to Consider?
How Tough is the Competition?
Understanding competition is crucial when choosing a trending product to sell. As a first-time drop shipper, it's advisable to avoid highly competitive markets dominated by big brands or volatile markets requiring expensive marketing campaigns. Instead, it's more profitable to select a specific niche and focus on dominating it with your dropshipping product.
By targeting a niche, you can establish yourself and achieve long-term success.
How Rare is the Dropshipping Product?
When considering the rarity or exclusivity of your product, it's important to find a balance. Determine if the product is readily available in other stores or if your dropshipping supplier has limited availability.
Having a unique and somewhat rare product can be attractive to customers, but it shouldn't be something that nobody else is selling. If competitors offer the same product and there is a high demand, focus on highlighting what sets your product apart.
Position it differently or tailor it for a specific audience to make your store the go-to destination for customers.
Is it Useful?
When searching for the best dropshipping products, consider their practicality and how they can solve customers' problems. Showcase the product with real-life examples, including pictures and videos, to spark customers' imagination.
Provide information on where, why, and how to use the product. Testimonials from satisfied customers can also make a strong impression and demonstrate the value of your product or service.
Ultimately, prioritizing the usefulness of your dropshipping products is essential for successful sales.
Is it Profitable?
Making a profit should always be the main focus when considering dropshipping ideas. After all, what good is an incredible product idea if it can't generate a healthy return?
First of all, you'll need to set up some solid foundations and understand the total costs of running your business. Then take a deeper look into the unit prices at different suppliers so you can make accurate comparisons to know where to source from.
But that's not all – don't forget about setting yourself a goal for sales profit margin, to ensure that your pricing structure is profitable. If you plan in advance, you can make informed decisions about which dropshipping products are worth investing time and resources in. That way everyone wins!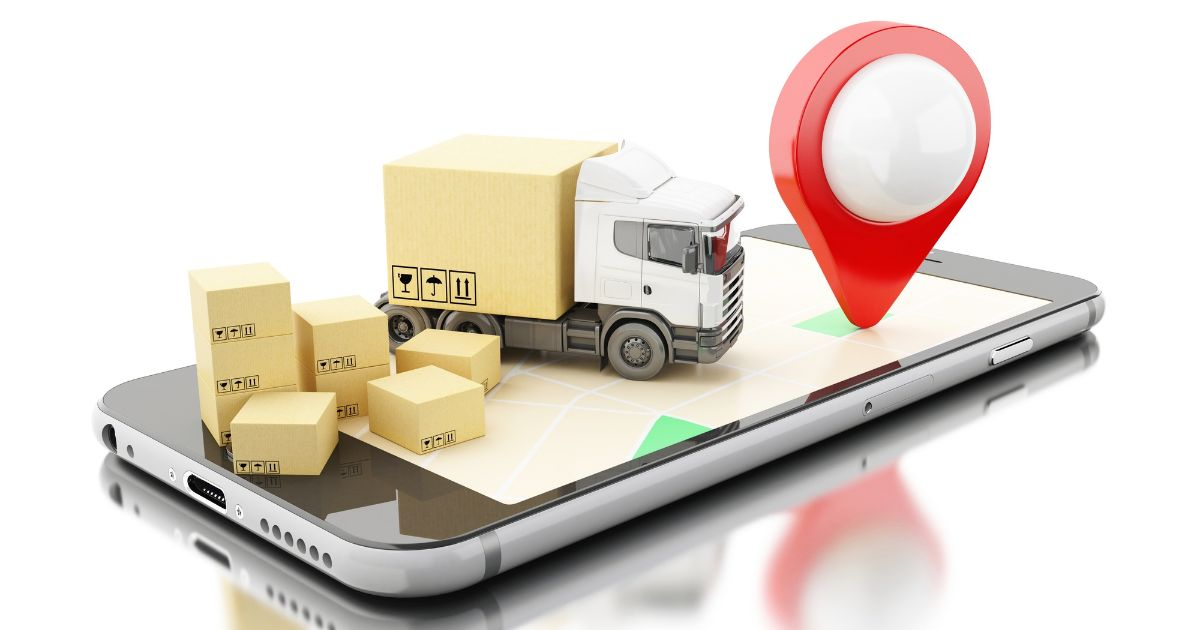 Here's What We Covered so Far
Success in your online business hinges on finding a trending dropshipping niche and sourcing high-quality, reasonably priced products. Utilize market research tools to identify the most popular dropshipping categories, like pet products, personal care products, fashion accessories, office products, and electronics. Connect with the best dropshipping suppliers to ensure you offer in-demand products and achieve high-profit margins.
Cater to specific target markets, such as women's clothing for sensitive skin or phone accessories for gaming enthusiasts, to attract repeat customers. Leverage social shopping sites and popular eCommerce platforms to promote your products effectively. Stay ahead of the game by finding trending dropshipping products to sell like air fryers, electric kettles, portable blenders, ring lights, makeup brushes, and gaming headsets.
Remember, thorough research and planning are key to your success. Use market data, such as eBay watch count and AliExpress Dropshipping Center, to identify high-demand products. Provide exceptional customer service and deliver high-quality products to establish a loyal customer base. Now is the time to turn your successful dropshipping business aspirations into reality. Start building your online empire today!
Build your Online Store and Start your Today
Finally, you've figured out what products to dropship and it's time to make your entrepreneurial dreams come true. Setting up an online store is your gateway to financial freedom, but remember that the path to a successful business isn't always easy.
Your success will depend heavily on finding a good niche market, investing in high-quality yet reasonably priced products, crafting a powerful marketing strategy, and honing some other key skills.
Don't be hard on yourself though – nothing you can't achieve with a little bit of research and planning! It doesn't have to take too long either so why wait?
Start building your eCommerce empire now!