Are you in need of a reliable, high-quality freelance site for your next earning? Or are you looking to make a side income?
Look no further than Upwork and Fiverr – the two most prominent names in the freelance world. But with so many questions to consider, it takes time to figure out where to start and what to choose. Not to worry!
We've got you covered.
In this Upwork vs Fiverr comparison, we'll take you through all the differences between the two platforms – from pricing to quality of work and everything in between. As someone who has an in-depth knowledge of both platforms, we can offer candid insight into what each has to offer.
Stick with us and you'll have all the answers you need to decide which platform is right for you.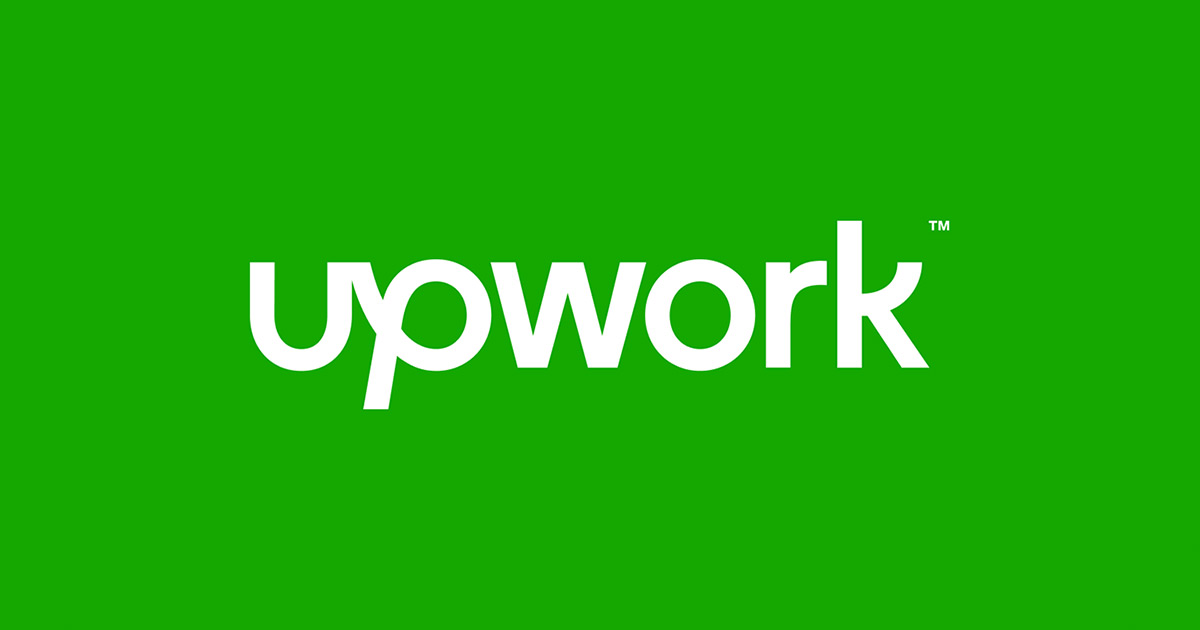 Upwork
With over 12 million freelancers from all corners of the world, you're guaranteed to find the right fit for your project on Upwork! Whether you need help with web design, data analysis, or anything in between, Upwork has over 90 different categories and 12 specialisms to choose from.
What sets Upwork apart is its focus on fostering long-term relationships between clients and freelancers, ensuring that the collaboration is successful in the short and long term.
So if you're looking for a reliable and talented freelancer as well as earning some extra bucks, sign up for Upwork today!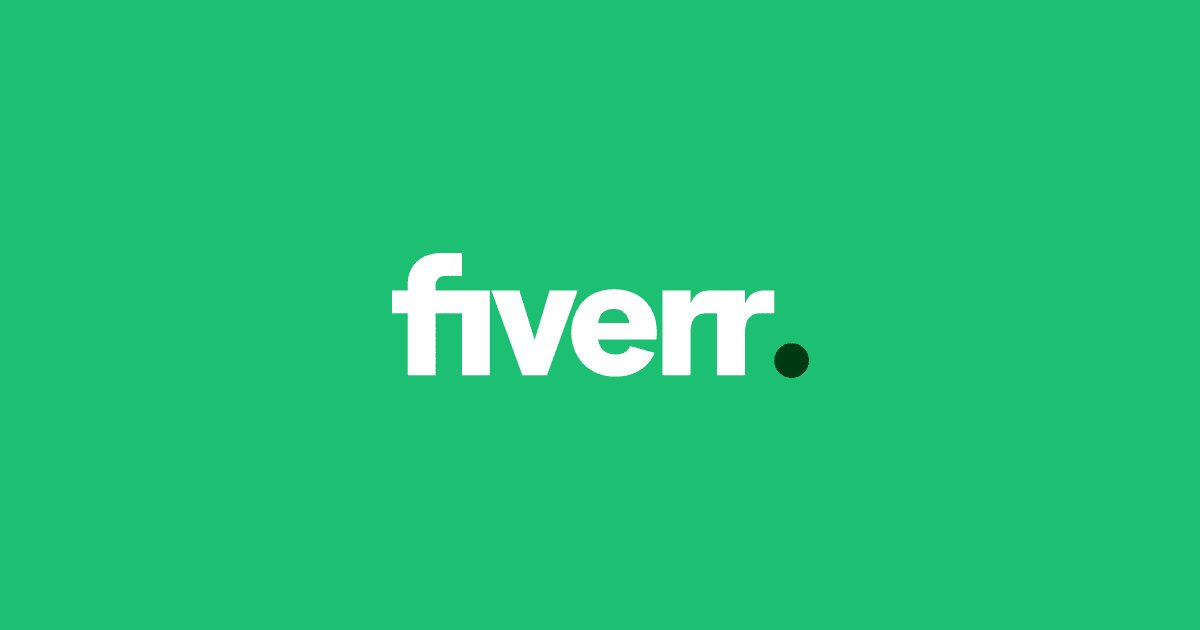 Fiverr
Are you on the hunt for a talented freelancer that won't break the bank? Or are you looking to make some extra bucks? Look no further than Fiverr.
With its sleek and user-friendly platform, Fiverr has become one of the most popular freelancing platforms out there.
Not only can you sift through different categories, including Graphics & Design, Digital Marketing, Writing & Translation, and much more, but you can also filter results to find the perfect freelancer for your project proposal. And the best part? Fiverr offers its services at a lower price point than many other similar platforms, making it a great option for those looking for a one-off project.
So why not give Fiverr a try and discover the great value it has to offer?
 Let's take a detailed look at some of the key points we have prepared for you that will help you choose your desired platform right away!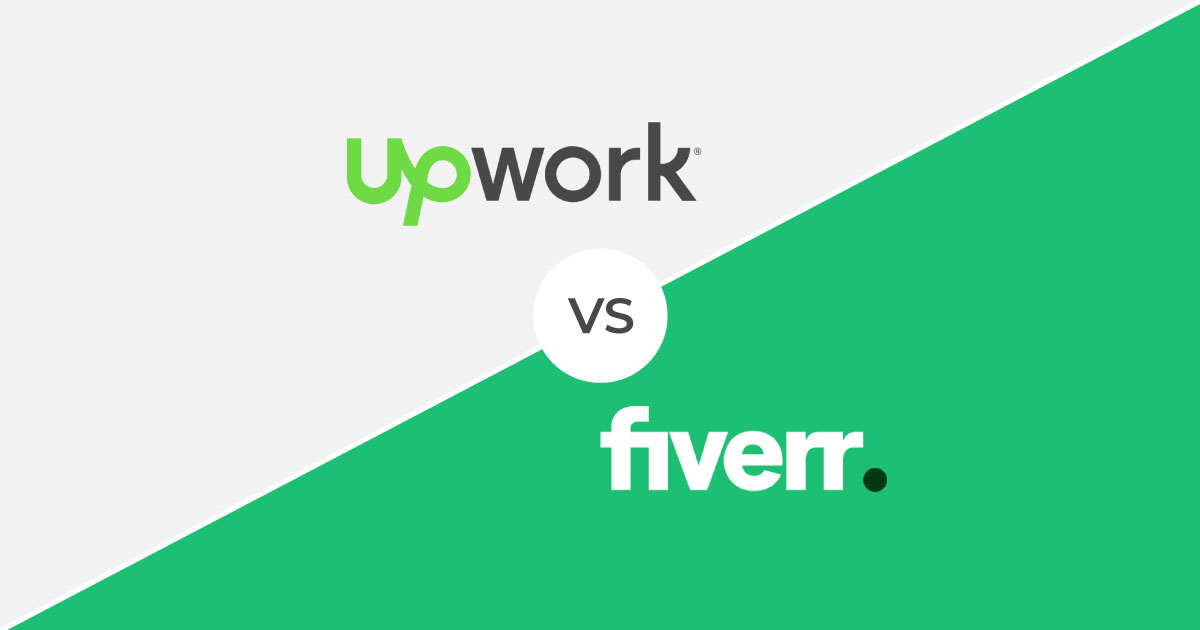 Round 1: Which one is more popular?
Let's talk about making decisions based on popularity – sounds like a relevant topic, right? While we can't solely rely on what's most popular to determine our choices in life, it's still interesting to know which options are capturing people's attention.
Based on Google Trends, we compared the platforms of Upwork and Fiverr over the past year worldwide, and it's clear that Fiverr has gained more traction. There's even a significant peak at the beginning of January 2023, which we can probably attribute to the post pandemic effects. It's fascinating to see how both platforms slowly rise in popularity, but Fiverr takes the lead.
So, what does this all mean? It's up to us to decide, but it's always helpful to have a bit of insight, right?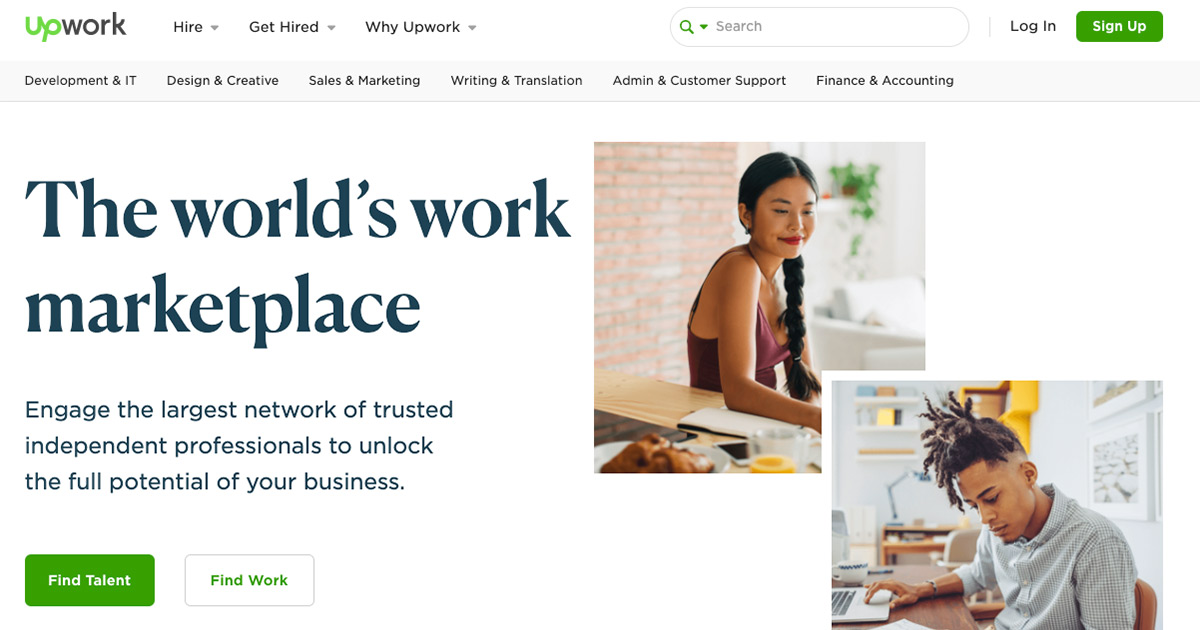 Round 2: Getting Started & Platform Interface
The good news is, both platforms have their own unique benefits and it ultimately depends on what you're looking for.
Upwork is known for its more professional atmosphere, where clients are looking for experienced freelancers to take on larger projects.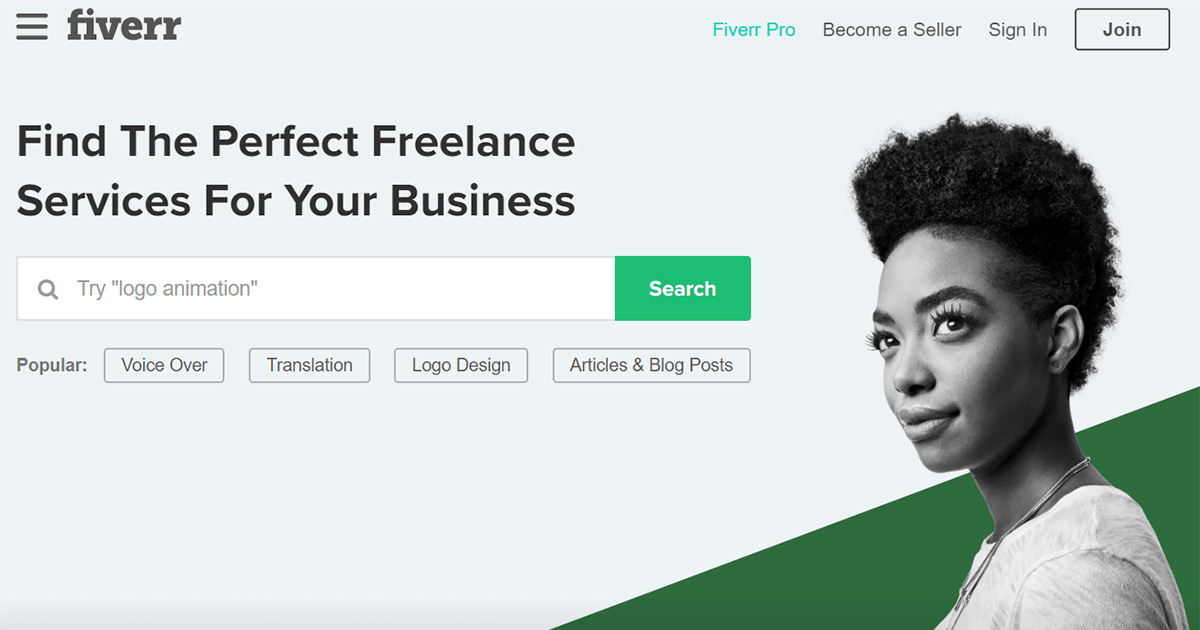 Fiverr, on the other hand, is well-suited for smaller, one-off gigs and is a great platform for those just starting out. Regardless of which platform you choose, getting registered and familiarizing yourself with the interface is crucial. Luckily, both platforms have user-friendly interfaces that are easy to navigate.
So take a deep breath, choose your next freelance work platform, and dive in – your next gig could be just a few clicks away! However, Upwork out-stands Fiverr with a friendly platform Interface.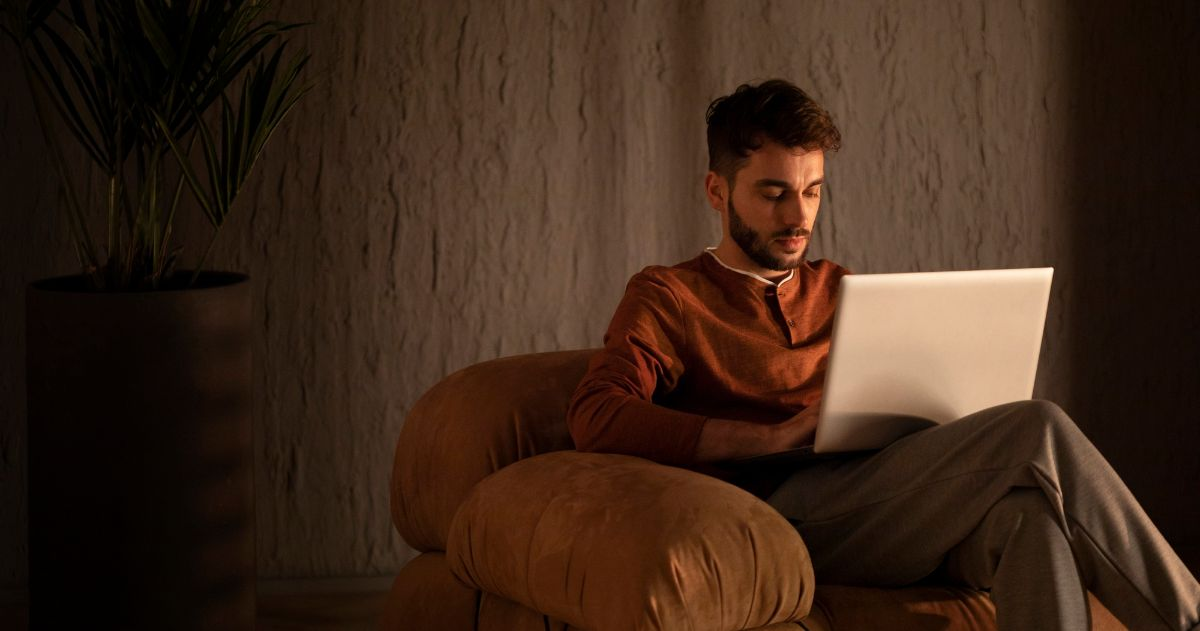 Round 3: Finding the right freelancer
When it comes to finding the right freelancer, the options can seem overwhelming. But fear not, my friend, we got you!
In the run for Upwork vs Fiverr, both have their strengths, but which one should you choose? Let's break it down.
First, the Upwork platform allows for more detailed proposals, whereas Fiverr tends to have shorter pitches. However, when it comes to quality, Fiverr has a stringent vetting process for the freelancers they recommend, and the Upwork platform has a rating system to help you choose the best talent. And speaking of quality, both platforms boast a plethora of skilled individuals waiting to bring your project to life.
So, whether you go with Upwork or Fiverr, rest assured that there's a freelancer waiting to help you make magic happen. 
Round 4: Pricing & Fees
Let's talk about one of the most important aspects of working on Upwork vs Fiverr – pricing and fees.
As much as we love seeing our earnings growth, it's important to understand the different fee structures and payment options.
Upwork charges clients fees based on the project's value and freelancers at 10%, while Fiverr implements a more fixed price and 20% commission on all orders.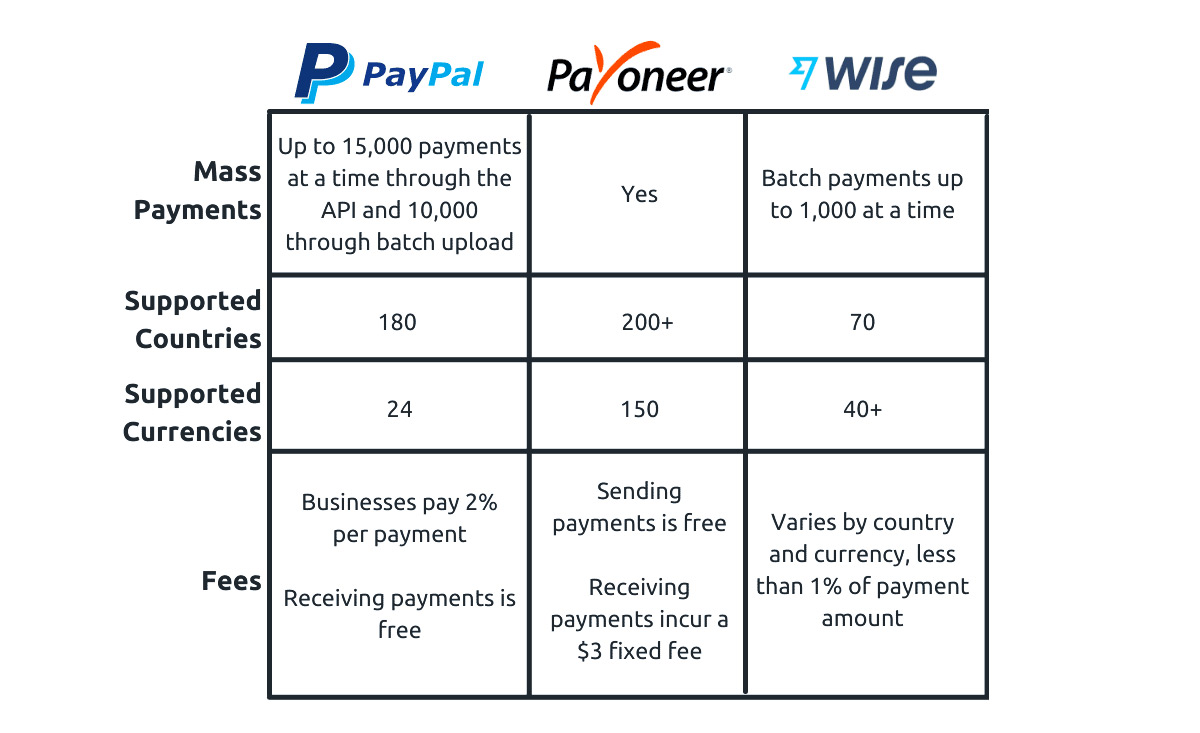 Fiverr sellers have to pay an additional $3 to withdraw funds to Payoneer as payment options are also limited to Payoneer and PayPal, both of which are expensive. Payoneer also charges a $30 annual fee if the amount received is below $2000 annually. On top of this, Fiverr offers a Fiverr Revenue Card which costs $30 annually
Upwork on the other offers bank withdrawal to local banks at $1 per transaction, as well as US banks for free of cost. It also includes the option to withdraw through Payoneer, just like Fiverr, as well as with a Wise bank account. Payoneer and Wise remain the top payment options for freelancers.
It's worth noting that both platforms offer unique payment options, but they vary depending on your location. Fiverr sellers enjoy bank withdrawals if operating from the US.
What about refunds?
Upwork and Fiverr have their refund policies and dispute resolution processes, but they have different approaches to handling them. Upwork encourages communication and transparency between freelancers and clients, while Fiverr is more focused on the buyer's satisfaction.
With these differences in mind and a clear understanding of the platforms' policies, you can make informed decisions when it comes to pricing, fees, and refund requests.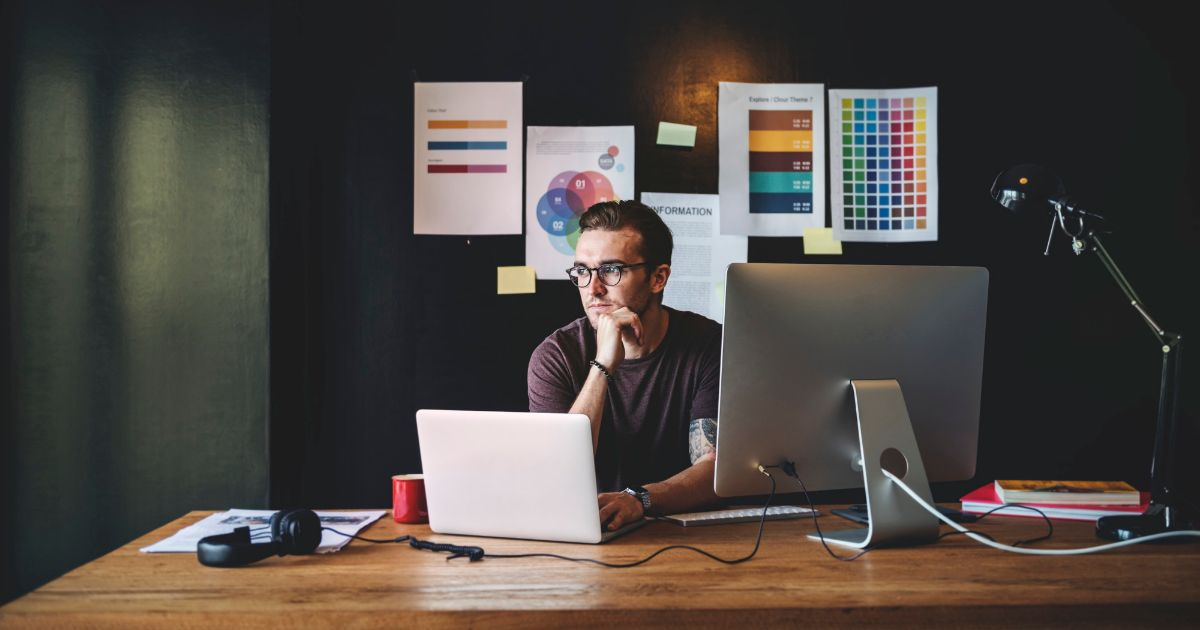 How do Fiverr and Upwork stand apart?
Upwork is complicated
Have you ever felt overwhelmed by the abundance of features on a platform? Upwork freelancing can often leave new freelancers and clients scratching their heads with Connects, Rising Talent Badges, Boosted Proposals, Project Catalog, and Milestones. It's no wonder that as a freelancer, you might find yourself spending a chunk of your time simply explaining how Upwork works to your new clients.
On the other hand, Fiverr offers a straightforward experience that is easy to understand for clients needing to make a quick hire on a simple project.
Sometimes, less is more, and in the case of Fiverr's simplicity, that certainly rings true.
Fiver is better for hiring short-term
Are you tired of the hassle and back and forth that comes with hiring freelancers? Look no further than Fiverr. With their specialty in gig-based catalogs, Fiverr's experience shines through in the user experience.
Unlike Upwork, a freelance platform where clients still have to go through the manual process of approving deliverables and milestones, Fiverr-freelancing is a headache-free eCommerce solution. With a few clicks, you can purchase a service and simply approve the finished project with one button so the freelancer can get paid.
Further, the UX requires little to no learning curve for a new freelancer or a new client. Save yourself the hassle and turn to Fiverr for quick and efficient hires!
It's easier to make money on Upwork
Are you tired of scrolling endlessly through Fiverr trying to find a gig that pays more than just a few dollars? Look no further than Upwork!
As someone who has freelanced on both platforms, we can tell you first-hand that Upwork offers better opportunities to earn a steady income.
With Upwork's "Top Rated" status and the ability many freelancers to submit proposals for higher-paying projects, it's no wonder that more and more freelancers are flocking to this platform.
So, if you're ready to ditch the low-paying gigs and start making some serious money, give Upwork a try!
Fiverr is cheaper for beginners
Starting off as a freelancer can be quite daunting. There are so many platforms to choose from, each with its own set of rules packaged services, fees, and expectations. Fiverr and Upwork are two of the biggest platforms when it comes to connecting freelancers with clients.
Upwork has a huge upfront cost in the form of "connects" that are required to bid on a job. Connects cost $1.5 for 10, while each job may cost up to 16 connects. Then there is also boosting your proposal up to the top which could lead to a war of who bids highest so it would be common to see someone bidding with 40 connects.
However, when it comes to beginners, Fiverr freelancing is definitely the cheaper option. With fewer short-term fees, it's easier to get started for new sellers and build up your portfolio without worrying about constantly losing money.
Plus, Fiverr's interface is user-friendly and provides plenty of support, making it a great place to kickstart your freelancing career.
So if you're feeling overwhelmed by the fees and rules of other platforms, give Fiverr a try – it might just be the perfect fit for you!
Upwork is cheaper in the long run
So you're thinking about taking your freelancing career to the next level and you're weighing your options between Upwork and Fiverr.
While both platforms offer their own unique benefits, let's talk about why Upwork might be the more cost-effective choice in the long run. Sure, Fiverr has a lower fee for each individual gig, but when you factor in the long-term fees, Upwork ends up being the more affordable option.
With Fiverr, you have to maintain a certain level of activity in order to keep your seller rating high and avoid extra fees. Upwork, on the other hand, has a one-time account activation fee and charges a flat percentage for each job completed.
Bottom line: if you're looking for a platform that gives you more financial flexibility in the long term, Upwork might just be the way to go!
Before we conclude, let's look at a short summary of some pros and cons of Upwork vs Fiverr that might help you choose either one.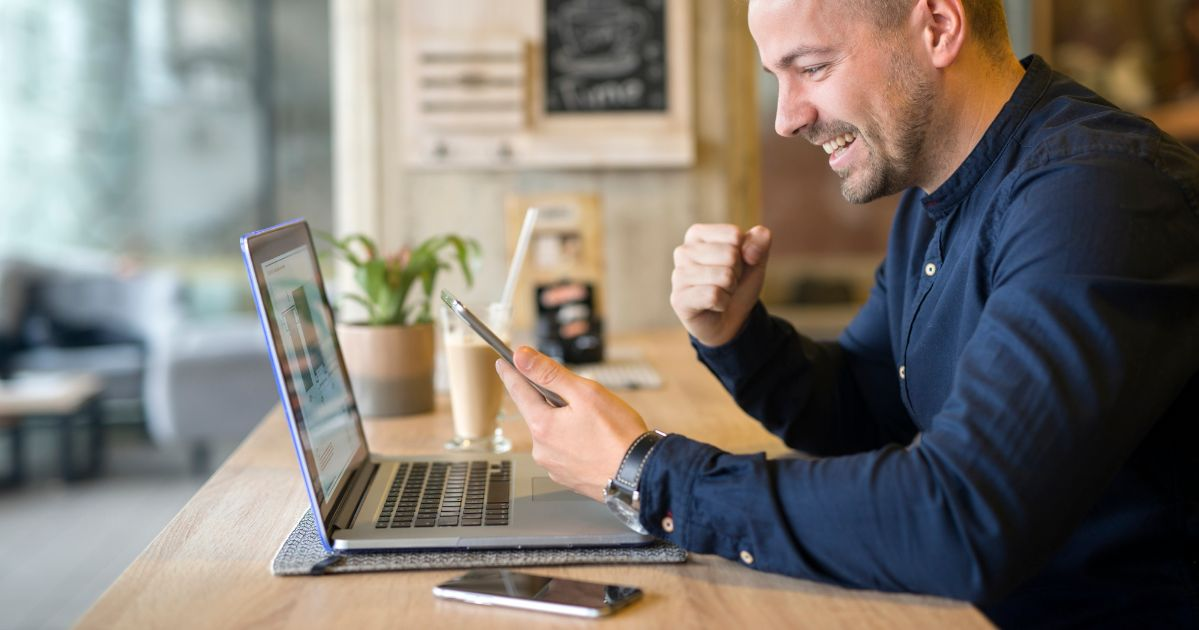 Fiverr vs Upwork: Pros and Cons: Quick Recap
Upwork Pros
Have you ever spent hours scrolling through different freelancer websites, trying to find the perfect candidate with professional experience for your project, only to feel overwhelmed and discouraged? Look no further than Upwork!
Their platform is incredibly intuitive, making it easy to navigate and find exactly what you are looking for in a freelancer. Plus, with a wide range of categories and services to choose from, you're sure to find the right person for the job. And don't worry about the outcome – the Upwork freelancers has payment protection in place to ensure your satisfaction.
If you're looking for a long-term partnership with a freelancer, Upwork is the perfect fit. So why waste any more time scouring the web? Sign up for Upwork today and take the first step towards streamlined, successful projects.
Upwork Cons
Let's talk about two concerns a client can have about Upwork – inexperience and poor customer service.
As a freelancer, you want to know that the person you're hiring has the proper qualifications to get the job done. Unfortunately, Upwork doesn't have a strict vetting policy like it used to before 2020, so you may end up with someone less experienced than you hoped. And if you run into a problem, it can be frustrating trying to get in touch with someone from customer service to help you.
Despite these concerns, Upwork can still be a valuable resource to hire freelancers. There are many talented people on the platform, and with a little due diligence, you can find the right person for your project. And while customer service may not always be perfect, they do offer support and resources to help the client resolve any issues that come up.
So don't let these concerns hold you back from using Upwork to grow your business.
Fiverr pros
Are you on a tight budget but still need to get some work done? Look no further than Fiverr!
This freelancing platform has plenty of categories and subcategories to choose from, so you can find the right freelancer for your project. And the best part? Fiverr freelancers offer their services at a really low price, making it budget-friendly for anyone.
Whether you need a quick turnaround or a more complex project, Fiverr has got you covered. And if you're a business owner looking for even higher quality work, Fiverr Pro offers a premium service of top freelancers that are hand-vetted for excellence.
So why break the bank when you can get affordable, quality work on Fiverr?
Fiverr Cons:
When it comes to hiring a freelancer, the speed of delivery is often a top priority for any client. However, the quest for speed should not compromise quality.
Unfortunately, as it is, there are some instances when the quality of work may suffer due to the urgency of the project. This is a crucial reminder to always balance promptness with excellence. Apart from the issue of quality, the other thing to watch out for is the possibility of getting scammed.
We understand how frustrating it can be to fall victim to fraud, so we encourage you to do your own research and take extra caution when making your choice of freelancer. You deserve to get value for your money and partner with a skilled professional who can deliver results.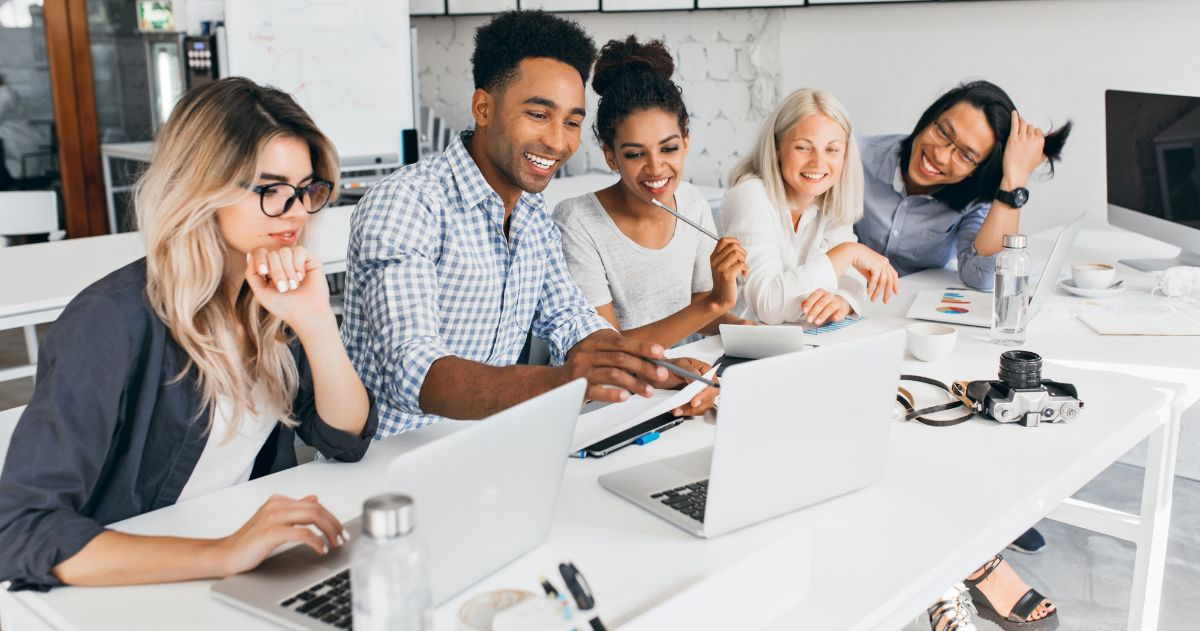 Final Thoughts
When comparing Fiverr and Upwork, both platforms serve as top marketplaces where businesses and individuals can find freelancers for various projects.
Upwork, a talent marketplace known for its vast pool of expert freelancers, offers a platform where clients can browse through a project catalog and select suitable candidates. It provides a dedicated account manager to ensure smooth project management for top-level Upwork freelancers and clients on the Upwork platform.
On the other hand, Fiverr is a freelance platform that stands out by providing tons of options for freelancers and clients. Fiverr charges freelancers for its services by offering a Fiverr Revenue Card for easy payment withdrawal or the option to use Payoneer, both of which are expensive.
Unlike Fiverr, Upwork clients can enjoy the convenience of direct deposit or wire transfer when paying freelancers, while freelancers can withdraw payments through bank or wire transfer, so you have more options to choose from.
Both platforms allow users to explore freelancer profiles, connecting businesses with vetted freelancers for graphic design, logo design, audio programming, and more. Regardless of the platform, businesses and freelancers have the opportunity to create long-term relationships, ensuring a seamless workflow for future projects.
All in all, the decision between Upwork and Fiverr largely comes down to personal preference. Ultimately, it's best to consider what you plan to do.
If you're looking for a very specific job and just some extra help, then Fiverr is likely your best bet. The platform is more intuitive and predictable which allows you to quickly get the job done without any hassle.
On the other hand, if you are looking for a long-term position with someone, then Upwork is probably your better option. It comes with slightly higher costs but offers more flexibility along with stability since there is so much competition on the freelance platform now.
No matter which you decide in the end, remember to evaluate both platforms and resources before actually making your hiring decision!